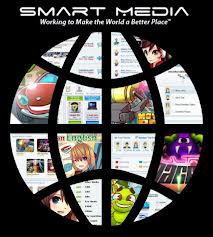 Every man should know that his conversations, his correspondence, and his personal life are private.
Lyndon B. Johnson
Henderson, Nevada (PRWEB) January 08, 2013
With the Internet clamoring about privacy violations and in dire need of a solution, Smart Media Technologies has answered the call in its latest version of Home Page Pays, making privacy the foundation of its powerful new social platform. Version 2 will allow businesses as well as individuals to communicate more effectively in a safe, fun, family friendly environment, with family, friends, customers and business associates.
Everywhere we go these days we hear people in the know complaining about Internet privacy and advocacy groups screaming for those who don't yet understand how they are putting themselves, their families and future career at risk.
While many experts are saying privacy is a thing of the past and no longer possible online, Smart Media Technologies says otherwise. One might even think they were clairvoyant given the fact that they have been developing this new product for the last 4 years long before all the commotion started.
A year ago experts were screaming that they had gone too far and predicted that the next Internet superstars would not be companies that came up with new and innovative ideas, but ones that did exactly what the current superstars are doing but focused on privacy. Little did they know that one company had already started such a project years earlier giving them a huge advantage over anyone getting that idea from them. But while SMT saw privacy as being of key importance they could not have known what was going to happen several years later. For them they were also creating new and innovative things as well and making better versions of the currently popular trends. Things like social media, online gaming and Edutainment, the new way to learn. As well as better ways for businesses to keep their products in the top of the mind of their clients and keeping customers coming back to their sites over and over.
With Home Page Pays v2 users can choose to share information privately through Smart Mail a completely new type of email that is even more private than having an unlisted phone number which means no spam, no phishing or virus emails. While companies can sell their clients email address and scripts can harvest them from the Internet this is not possible with Smart Mail. They can also communicate through Smart Chirp which allows them to share their thoughts, pictures and videos instantly with their family, friends or customers. However, unlike other social media platforms who use "walls" that anyone can access the only way for anyone outside the sender and the receiver to see the post is if they had access to their accounts.
SMT's programmers also create security software for major banks so the risk users have of having their information seen by outsiders is no greater than having their online bank information seen. They can also communicate directly with one person or a group of people live through Smart Chat. Users also have a private online persona by creating their own avatar, a fun animated version of themselves. This helps to prevent stalking and allows for privacy of the user in public places, like their online games for example.
About Smart Media Technologies
Smart Media Technologies offers the solution to the number 1 problem plaguing 99% of all websites: getting their visitors to return. By allowing businesses to brand their Multimillion dollar PC Application and give it away for free to their clients, we allow them to remain in constant contact as well as keep their product or brand on the top of their customers minds. Our system allows their brand to follow their customer wherever they go online.
To learn more about Smart Media Technologies visit their website at http://smartmediacommunications.com