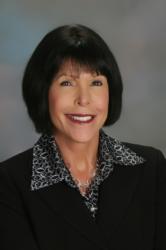 Marsha and her VIP Resume Marketing team know how to research a candidate's target employer and guarantee that your resume will be delivered to a true decision maker.
Seattle, WA (PRWEB) January 09, 2013
People looking for a new job in 2013 will have the option of contacting their target employers through a personalized service called VIP Resume Marketing. Management Performance Associates (MPA), a National Staffing Company based in Seattle, WA has just announced a new service available in all 50 States that may lead the staffing industry in a new direction this year by offering individualized connections that put the candidates directly in touch with the decision makers. MPA's new VIP Resume Marketing service bypasses the automated application process and personally delivers the resume to the hiring manager for a specific role.
"A lot of highly qualified candidates have been unable to get interviews and are frustrated with the automated screening process," said Marsha McKim, President of Management Performance Associates. "We started offering resume marketing without even realizing what we were doing, and the results made us realize that this service was in high demand but not offered anywhere else."
As opposed to a recruitment service, resume marketing puts the candidate at an advantage by making it clear that no fees will be charged to the employer. Jobseekers pay a nominal flat fee to make contact with three hiring managers from their list of target companies. Job seekers can additionally opt to have their resumes edited, cover letters written, and online profiles optimized to appeal to potential employers.
The idea of personal branding and marketing for job seekers is not new, however the burden of researching and customizing profiles and resumes has fallen on the potential employees, regardless of their strength in that area. VIP Resume Marketing enables the jobseeker to have representation in the initial stages of the hiring process. Their services exceed those provided by the typical outplacement company.
For more information on this service or MPA, visit http://www.mpacareers.com/vip-resumes
ABOUT MANAGEMENT PERFORMANCE ASSOCIATES
Management Performance Associates is a national staffing company with over 35 years of combined success in placing professionals in all 50 States. Their team of highly trained recruiters and researchers has successfully placed candidates in Sales, Marketing, Finance, IT, Human Resources, Engineering and Operations. MPA's client list includes some of the largest organizations in the world and represents a wide range of industries.
-30-