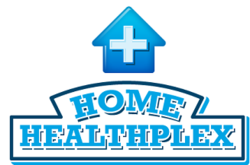 Users of the app are more than satisfied with the level of information they are able to obtain in just seconds
Oklahoma City, Oklahoma (PRWEB) January 09, 2013
The new trend in healthcare is smart phone applications that allow clinicians to find information on the fly. Home Healthplex provides this service with a new website and app. Rave reviews have started to pour in from users of the app and are more than satisfied with the level of information they are able to obtain in just seconds. Home Health agencies just create an account at http://www.homehealthplex.com, input their information and that information goes directly into the application that is accessible to thousands of clinicians 24 hours a day.
Something new that the Home Healthplex App boasts is the ability for Home Health Agencies to be ranked by their peers. When a clinician searches for a home health company for a patient that requires home care, the clinicians is then able to rank the experience that they had. With a 1 to 5 star rating scale, and comment section, Home Healthplex is leading the industry to make the transition to home care a better one for the patient by creating competition in the industry.
Home Healthplex is available for any agency to sign up online for only $9.99/month, and exposes companies to the world of any clinician with a smartphone. With enrollment, Home Health agencies can upload all of the information about their company. These perks include insurance agencies accepted, what services are provided, uploading company logo, and many other options. There is no waiting period, as information is uploaded in real time into the application for clinicians to view. This cheap, smart, and efficient way for Home Health agencies to advertise and grow their patient base is taking the nation by storm.
For more information, please visit http://www.homehealthplex.com. The Home Healthplex App is also available on the Apple App Store or Google Play as a free download.