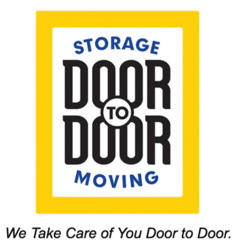 Our commitment to social media was based on feedback from our customers who wanted to find relevant information and shared experiences regarding moving and storage.
Kent, WA (PRWEB) January 08, 2013
Door to Door Storage, Inc. reports the number of customers using the company's social media tools grew by more than 2,300 percent in 2012. Door to Door™ originally launched its social media efforts in 2011, with the introduction of a Facebook page, Twitter presence and corporate blog. The soaring adoption rate seen by the mobile storage pioneer is indicative of the ever-increasing desire of consumers for authentic information and communication.
"Our commitment to social media was based on feedback from our customers who wanted to find relevant information and shared experiences regarding moving and storage. Customers want real-time feedback that is unvarnished from their peers," said Tracey Kelly, Senior Vice President of Sales and Marketing for Door to Door Storage®. "Automation provides multiple platforms for us to engage with our customers. Social media allows for our customers and prospects to talk with one another as well as with us. Because every person wants the ability to choose the best way for them to communicate, Door to Door utilizes Facebook, blogs, Twitter, and of course email and phone calls. Door to Door now has many channels to choose from."
According to a Pew Internet Study in 2012, it was calculated that 69 percent of adults use social networking sites with Facebook and Twitter ranking in the top three (footnote 1). Facebook, with more than one billion monthly active users as of October 2012, continues to grow and serve as a significant resource where individuals connect and communicate (footnote 2). Social media also plays a vital role in the consumer decision-making process due to an increasing reliance on word-of-mouth and reviews from trusted sources. According to the latest Global Trust in Advertising Report from Nielsen, 92 percent of consumers trust recommendations from friends and family above any other form of advertising (footnote 3).
Door to Door customers are able to communicate with the company and others on the company's Facebook, Twitter and blog communities to share experiences and advice. These social media outlets facilitate interactions and also serve as resources for moving tips, links to lifestyle topics related to the storage and moving experience in addition to announcements, photos, videos, special promotions and incentives.
Revolutionizing the portable storage and moving industry in 1996, Door to Door is a trusted partner for people experiencing important life transitions such as job relocations, staging/selling a home, remodeling, military moving/storage, or going away to school. The portable storage pioneer provides a host of customer-friendly online resources that include capabilities to book moving and storage services online, sign-up for Door to Door's best-in-class customer protection plan (CPP), and make payments by using either a computer or mobile device. The customer service call center is conveniently open seven days a week.
"Social media is a very effective way for us to connect and share our corporate values. We are building relationships and trust, while also providing resources to help make moving as easy as possible for our customers—which is a primary goal of Door to Door," said Kelly.
Footnote 1: http://pewinternet.org/Commentary/2012/March/Pew-Internet-Social-Networking-full-detail.aspx
Footnote 2: http://newsroom.fb.com/Key-Facts
Footnote 3: http://blog.nielsen.com/nielsenwire/media_entertainment/consumer-trust-in-online-social-and-mobile-advertising-grows/
About Door to Door Storage, Inc.
Since 1996, Door to Door Storage, Inc. has helped people across the nation with their moving and storage needs. An industry pioneer, Door to Door was the first portable storage and moving company to provide customers with a convenient, secure and cost-effective alternative to traditional self-storage and household moving. Using an environmentally-friendly container design, Door to Door provides customers with a personalized experience for temporary or long-term moves.
Door to Door operates storage centers in more than 61 U.S. metropolitan markets and offers moving services in 34 states. The corporate headquarters is located in Kent, Washington. For more information, visit the company website at http://www.doortodoor.com.