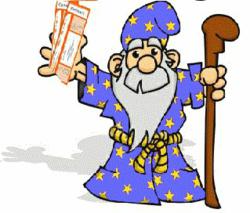 (PRWEB) January 08, 2013
No team benefited more from the Houston Texans late-season collapse than the New England Patriots. After being slated as the three seed in the AFC playoffs, the Patriots propelled themselves to the two seed after Houston dropped their final two regular season contests. Now, instead of preparing for a Wild Card match-up with Cincinnati, Bill Belichick, Tom Brady and company will sit at home and wait to see whom they will be hosting in next week's Divisional match-up at Gillette Stadium. Thousands of New England Patriots tickets for next Sunday's game are still available and Whiztix.com provides the best ticket comparisons on the web.
ESPN's Darren Rovell is reporting that this Sunday's Wild Card game between the Washington Redskins and the Seattle Seahawks is the hottest ticket amongst the first round match-ups. Tickets for the game in the nation's capital went for an average of nearly $300. In comparison, Whiztix.com lists hundreds of tickets for the Patriots Divisional round contest for as low as $140.
The scenarios for New England's opponent fell as such, since Houston (3) defeated Cincinnati (6), the Texans will travel to Foxboro to take on the Patriots in a re-match of week 14's Monday Night Football clash where Brady threw for four touchdowns in the Patriots 42-14 rout.
Being the number two seed, New England has the ability to host the AFC championship game if Denver were to fall in the Divisional round. Preemptive tickets for the AFC championship game at Gillete Stadium can already be found on Whiztix.com. Just over a thousand of these tickets can be found on Whiztix starting at just under $300 per ticket. If the Broncos win, and the Pats win, that price is likely to increase up to 50% according to Whiztix.
If the playoff rounds were to go as expected, the much-anticipated match-up between Brady and Peyton Manning would take place January 20, in Denver. Manning and Brady collided for numerous memorable playoff games while Manning was still a member of the Colts, and the intrigue of the renewed rivalry is one storyline to watch throughout the playoffs.
Tickets for all NFL playoff games can be found on Whiztix.com. Whiztix.com offers the most efficient and affordable way of comparing ticket prices. In addition to athletic events, Whiztix.com also offers tickets for concerts and Broadway shows.
Matt Lawrence - Writer for Whiztix.com