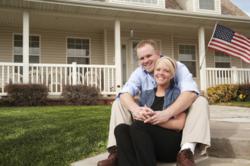 Raleigh, NC (PRWEB) January 08, 2013
Rodney McNabb of Champion Realty is pleased to announce a new and exciting real estate rebate program targeted towards both buyers, as well as builders, of new homes in NC. One part of the program is targeted towards new home purchasers with existing homes to sell (Smart Seller), while the other part of the program is set up for new home buyers without an existing home to sell (Smart Buyer). The program saves buyers of new homes cash! The program also provides builders with pre-qualified customers and more sales! This program is also free!
The way the program works is straightforward. If you have an existing home to sell, Rodney McNabb will list your existing home for sale at a commission rate of 4 -1/2%. In addition, Champion Realty will rebate you 1-1/2% of the base price of your newly constructed home. If you do not have an existing home to sell, Champion Realty will rebate you 1-1/2% of the base price of your newly constructed home. Rebates on the new home are on the base price only and do not include options, and lot premiums.
The way that the buyer of the new home uses the rebate can include, crediting it to your closing costs (if your lender approves), putting it towards additional upgrades (if your builder allows it), taking it off of the bottom line after the lowest possible price is agreed to or getting cash back in the form of a check after closing and funding has occurred. The way the rebate is used is up to the buyer!
In order to take advantage of the program, the buyer must first be approved into the program. During the approval process it is important you not visit any developments offering new homes. It is also important that you not be registered as well with any Home Builders in NC. In addition, the builder must be offering the Realtor at least a 3% commission on the base price of the house. Finally, you must not be currently working with another buyer's agent. If you have any questions concerning your eligibility to enroll into the program, please contact Rodney McNabb immediately to discuss.
There are a number of benefits to the new homebuyer with or without an existing home to sell. First and most importantly, there is an opportunity to save thousands of dollars on the purchase price of your new home. When you look at what the value of the potential rebate is over the life of a mortgage the savings is substantial.
Second, by utilizing a broker such as Rodney McNabb of Champion Realty as your "buyers" agent, your search for a new home will be much more efficient and less time consuming. Besides negotiating the best possible deal on your behalf, he will provide suggestions on the positive and negative aspects of each area you are considering; offer insight on design trends and floor plans, provide hard data behind community and area market comparables, describe pitfalls to avoid that could affect your resale value and guide you throughout the process.
Rodney McNabb has relationships with all of the Home Builders in NC, as well as the products and floor plans that the various builders offer. As an experienced Realtor, Rodney McNabb will work with you to determine exactly what your needs are and narrow down the search and present only those homes that fit your criteria. There is no need to spend your weekends looking at every new home development in the Triangle region. Rodney McNabb and the team of Raleigh Realtors at Champion Realty will do the work for you!
Third, if you have an existing home to sell before you move up into a new home, Rodney McNabb will aggressively market your new home as the "listing" agent. Champion Realty is a full service brokerage firm. By full service, Champion Realty will provide a number of services, including a detailed market analysis and will provide you with a suggested price for your home. Rodney McNabb and his team will make detailed staging suggestions that will maximize the appeal of your home so that it will sell at the maximum price while remaining on the market as shortest amount of time. Champion Realty will also list your home on the Triangle MLS with high quality photos. This as well as listing your existing home on top rated real estate websites will maximize its exposure to as many agents and potential buyers as possible. Finally, we will negotiate on your behalf all offers and will see them thru closing. We are offering full service brokerage services at discount broker prices!
Home Builders in NC are excited about this program for a number of reasons. First, they have an established relationship with Rodney McNabb and Champion Realty. As a result of this relationship, the builder understands that a customer that has been approved into the program by Champion Realty is a pre-qualified buyer that is serious as well as willing and capable of buying.
Most builders have included a marketing fee of up to 3% of the base price of the home in order to advertise and market the new homes to real estate agents and potential buyers. This marketing effort generates both qualified and non-qualified traffic, which may or may not lead to sales. With this program, the builder is able to save a portion of that money because Champion Realty brings the builder pre-qualified purchasers, willing and able to perform. This is how these rebates are possible without impacting the builder's bottom line.
Second, if you have an existing home to sell before you can buy your new home, they know that Rodney McNabb and the team at Champion Realty are going to get that home sold quickly. Often builders of new construction will get customers that want to buy into new home construction but cannot because they cannot sell their existing home. NC Home Builders know that Champion Realty will work 24/7 to sell that existing home! No one wants a deal on a beautiful new home "blow up" because the buyer cannot sell their existing home, especially the builder.
The first step to take if you want to take advantage of this program is to call Rodney McNabb at Champion Realty TODAY! Alternatively please visit our website at http://www.MoveUpNC.com and fill in the brief questionnaire and Rodney will get back to you shortly. If you are moving outside of the Triangle area, Champion Realty may be able to help you obtain a rebate via one of our affiliated business partners. If you are a builder of new homes call Rodney McNabb today and enroll your communities with the Move Up NC program and watch your sales increase.
Mortgage rates are at historic lows with nowhere to go but up. The time is right to "Move Up NC" into your new home. Call Rodney McNabb NOW!