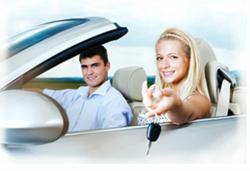 Greenville, SC (PRWEB) January 10, 2013
The lending market across the country is abuzz with the recently launched auto loan approval policy from Valley Auto Loans. This online provider of financial services is known for their efforts to help bad credit customers with their personal loan, auto loan, auto insurance, and credit card related requirements. Under the new approval policy from Valley Auto Loans, the auto loan approval process for bad credit becomes safe and easy like never before.
Applicants with bad credit are considered to be high risk by most of the lending companies. Valley Auto Loans has recently strengthened their nationwide network with the inclusion of several lenders specialized in offering poor credit auto loan. Talking about this new credit approval policy, a senior spokesperson from the company recently said, "Those who have been turned down in the past because of bad credit or bankruptcy will find help they can trust from us. No matter the history or score of our customer's credit, we are looking forward to approve almost 100% of our loan applicants for instant car loans".
Valley Auto Loans has been one of the most trusted online financial service providers because of their commitment to top class customer service. The interest rates available at Valley Auto Loans are second to none in the industry. With the introduction of their new policy, the company is also looking to approve each application within less than a minute. To qualify for easy and safe auto loan with poor credit, please visit
https://valleyautoloan.com/apply-now2/