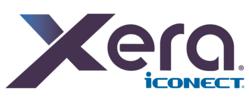 Reston, VA (PRWEB) January 08, 2013
iCONECT Development LLC, a global market leader in producing cutting-edge, innovative eDiscovery software products and services for the legal industry, announces the hiring of Paula Canaday-Daeke, former Vice President of Business Development at eDirect Impact, LLC. In her new role, Canaday-Daeke will oversee day-to-day sales operations, and direct sales initiatives and customer relationships for iCONECT's network of hosting providers and law firms in the Southern and Midwestern United States.
"As a result of iCONECT's ongoing success, we have been attracting highly qualified industry leaders," states Linda Hood, Vice President, Business Development at iCONECT. "Paula's impressive strategic sales background and extensive knowledge of today's competitive market make her a strong addition to our business development team as we continue expanding our market penetration. Paula brings a wonderful sense of energy and purpose and will contribute significantly to the successful execution of the company's strategic growth plans."
"iCONECT's cutting-edge XERA review platform, with its recent release of Advanced Analytics functionality, is a game-changer," said Canaday-Daeke. "It's not every day you get the opportunity to join an innovative company with amazing people. I am blessed."
Built in HTML5, XERA is an intuitive, multi-browser, hosted eDiscovery review platform built to optimize the review, analysis and production of electronically stored information (ESI). Operating on a Microsoft SQL Server® or Oracle® database, XERA was built for big data to empower legal teams to maximize productivity through its easy to navigate interface, enhanced social collaboration and remote accessibility features. XERA provides legal professionals with unprecedented control over the entire eDiscovery review process.
XERA's new Advanced Analytics functionality features new patent-pending Xmplar™ "Custom Find Similar" functionality. Xmplar™ enables users to collaboratively create a customized "perfect document" to act as a model or "exemplar," providing users with more control over conceptual search resulting in fewer false positives and more specific search results. Coupled with Advanced Analytics' intelligent batching, threading and near duplicates features, Xmplar™ continues to set the precedent for innovation in the legal review industry.
To learn more about iCONECT, visit http://www.iconect.com and follow us on Twitter or LinkedIn. For additional XERA product information and interactive videos, please visit http://www.iconect.com/xera. Click here to schedule an XERA demo. Click here to reserve your free webinar seat for our Weekly XERA Demo every Wednesday at 1:00 PM EST.
ABOUT iCONECT DEVELOPMENT, LLC
iCONECT Development, LLC is a global market leader and the first to provide a combination of innovative eDiscovery software products, client support services and strategic partnership programs to empower litigation professionals within the legal industry to maximize financial returns, minimize costs and streamline processes.
As early innovators of eDiscovery review software since 1999, and with the recent release of its revolutionary web-based, XERA eDiscovery Review Platform, iCONECT continues to raise the bar for the advancement in new technologies through a genuine, consultative approach with legal service providers (LSPs), law firms, government agencies and corporations across multiple markets. iCONECT's worldwide corporate headquarters are based in Reston, VA (Washington, D.C.) with satellite offices in Los Angeles, California and London, Canada.
iCONECT, XERA and the iCONECT logo are registered trademarks of iCONECT Development, LLC or its affiliates in the U.S. and other countries. Other names may be trademarks of their respective owners.