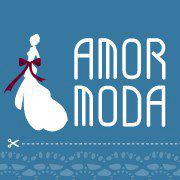 (PRWEB) January 09, 2013
On Jan. 9, 2013, Amormoda.com, a leading supplier of wedding dresses and special-occasion gowns, launched a up-to-55%-off promotion for its cocktail dress series. Now, all the old and new customers can enjoy the discounted prices on their online store.
Their cocktail dresses are featured with unique designs, first-class fabrics and dazzling colors, and available in 28 colors, and from size 2 to 16. Amormoda.com would help ladies to hit people's eyes with its a large amount of coattail dresses, and help ladies to become more attractive and lovely.
"The online market is very important to the business. Together with low prices and free shipping, our cocktail dresses must have excellent market potential, and they will promote the company's business growth in the next few months," said, Eason Chen, CEO of Amormoda.com.
Rita, a customer from London, described, "I purchased my oversized cocktail dresses from Amormoda.com last month, and I got them on time. I am satisfied with the fast delivery, good quality and free shipping. I really will certainly become delighted to recommend the website to my friends."
Eason Chen explained, "If you cannot find your dress in your size, please don't hesitate to let us know. Whether you choose a standard size or custom measurements, our tailors craft each dress to order. At Amormoda, your dress is personally tailored to your exact fit."
About Amormoda.com
Founded in 2008, Amormoda.com is an online store that offers wedding dresses, evening dresses, and other special-occasion dresses. The store has a group of designers who create elegant designs for customers all over the world. All dresses from Amormoda.com are FREE Shipping.
For more information or advice, please visit http://www.amormoda.com/