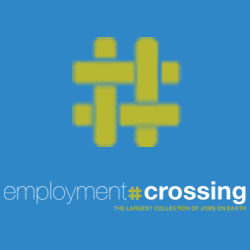 In construction, we have noticed many jobs are quickly filled up as soon as they go live on our site.
Pasadena, CA (PRWEB) January 09, 2013
The latest jobs report released by the Bureau of Labor Statistics says that there were 155,000 nonfarm net jobs added in December 2012. Job search site, EmploymentCrossing.com has also found data confirming this trend of the jobs market staying steady. The site has managed to find 1.7 million job openings as of the first week of January 2013.
The unemployment rate remained unchanged at 7.8 percent. This brings the average number of jobs growth in 2012 to 153,000 per month. The growth sectors according to the BLS data were healthcare, the hospitality industry, construction and manufacturing.
The jobs figures being reported by the Bureau of Labor Statistics and the corresponding jobs figures on EmploymentCrossing are given below:

Healthcare: 45,000 (BLS) 357,000(EmploymentCrossing.com)
Hospitality: 38,000 (BLS) 117,000(EmploymentCrossing.com)
Construction: 30,000 (BLS) 7,000(EmploymentCrossing.com)
Manufacturing: 25,000(BLS) 22,000(EmploymentCrossing.com)
CEO Harrison Barnes explains the huge number of jobs listed on the site and the difference in the jobs count with the BLS data. "The BLS data says that 155,000 net jobs were created. The keyword here is net jobs. In the economy there are millions of job openings, even when the economy is stagnant. The last JOLTS report released by the BLS itself says that there were 3.7 million job openings as of October 2012."
The two other industries for which EmploymentCrossing.com has been able to gather a huge number of job openings are Information Technology (221,000) and Sales (212,000). CEO Harrison Barnes also sees this trend as part of the improving jobs market. "The healthcare and hospitality industries as well as the IT sector are doing really well. In construction, we have noticed many jobs are quickly filled up as soon as they go live on our site".
Job openings according to the industry breakup can be found here:
http://www.employmentcrossing.com/jobs/
About EmploymentCrossing
EmploymentCrossing is part of the Employment Research Institute, which is one of the most powerful and comprehensive organizations dedicated to helping professionals find jobs that will enhance their careers. Employment Research Institute consists of 120+ of industry-specific and 120+ location-specific job boards which consolidates every job opening it can find in one convenient location. The website also offers a seventy two-hour free trial to new members.