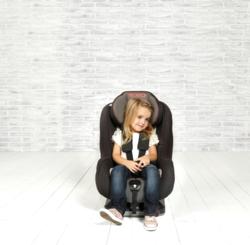 The World's First Safety Seat with 3rd Generation Isofix.
(PRWEB UK) 8 January 2013
Jane Exo car seat has won Gurgle Magazine's 'Innovation' category in the magazine's latest round of car seat testing.
The Exo has been recognised for its exceptional safety features. David McCullough, Director of Johnston Prams and Buggies, the UK and Ireland distributor of Jané, is delighted with this result.
He said: "There is no price that can be put on a child's well-being and this result once again recognises the Jané brand's commitment to health and safety.
"The Jané's Exo is the only seat on the market that incorporates an advanced pneumatic shock absorber system and its pneumatic piston reduces the G-forces a child suffers in an accident. It also has an impressive four worldwide patents in safety."
He went on: "For those who have concerns about fitting the seat they will be reassured to know that it is supplied with batteries to power a unique warning system that gives parents a beep or a visual alert if is not installed correctly."
The Exo also has an adjustable head rest with automatic synchronised harness adjustment making it a comfortable ride for baby.
This car seat's innovative safety features also earned it the maximum score in the Eurotest 2010 within the category Group 1 car seats with ISOFIX that are installed facing forwards.
Contact information
For more information contact Fiona McMullan or Donna McCullough at Johnston Prams and Buggies Ltd., Tel: +44 (O)28 9084 9045 Ext 209 or email fiona(at)johnstonprams.co(dot)uk or donna.mccullough(at)johnstonprams.co(dot)uk
Our experts are happy to speak to the media about all aspects of car seat safety and pushchair innovation.
Notes to Editors
Johnston Prams and Buggies Ltd. is the official UK and Ireland distributor for the Jané brand.
The Jané company was formed in Barcelona in 1932 and boasts over 80 years of experience in the pram and nursery industry. The company is committed to developing revolutionary patented products that put child health and safety first and has its own state-of-the-art car seat crash test research centre. Innovation, style and quality ensure that Jané is the choice of parents who are committed to buying the best for their baby. For more information visit http://www.johnstonprams.co.uk
Jané's quality, safety and innovation has been recognised down through the years and the company has won a plethora of prestigious industry awards.