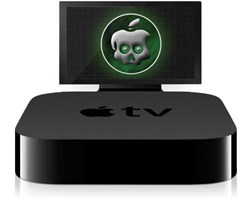 Denver, CO (PRWEB) January 09, 2013
ATV3 Chip Group made an official announcement on Monday informing online users that they will soon be able to download the jailbreak for Apple TV 3 on their official website. The jailbreak software gives users the possibility to take full control of their digital media receivers.
A tethered version was released in December 2012 for beta testing and according to the company over 500 subscribers participated in the beta.
http://www.AppleTv3Jailbreak.com developers are now working at the untethered program that will offer additional benefits to customers. The software has been tested in the last couple of weeks because the ATV3 Chip Group wants to make sure that the jailbreak no longer requires an external connection for the reboot of the device. Tests will most likely last for several more days, but developers estimate that the software will be ready for download before February.
According to the company the jailbreak would have been released a lot earlier, but the developers were forced to postpone their work due to the winter holidays. The team has used the short break to strengthen their forces and they are now working 100% to offer high quality products to their subscribers.
Among other improvements that the new software will feature is also the much friendlier users' interface. Engineers are doing their best to provide the most advanced, yet easy to use interface for the Apple TV 3 jailbreak software. According to their declaration, the interface will be well-organized, will include numerous useful functions and will recognize many languages.
ATV3 Chip Group reassures online users that the new jailbreak they are about to release is compatible with the latest generation of digital media receiver. Their declaration is grounded on the numerous tests they have performed so far and the software versions they have created until now.
In addition, the team has a good reputation because they have produced many jailbreaks for Apple devices, such as, iPhones, iPads and previous versions of Apple TVs. Customers have been very pleased with the products produced by the team of developers working at ATV3 Chip Group because their programs have always been free of charge.