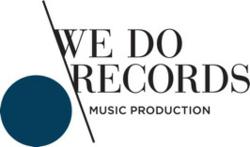 I have been in the fitness business for over 30 years and Randi is the best producer of music that I have ever worked with. Josie Gardiner, Reebok Master Trainer
Philadelphia, PA (PRWEB) January 10, 2013
What other music production company caters to corporate clients like Royal Caribbean and The Venetian, as well as small businesses and individuals?
We Do Records produces:

Jingles
Remixes
Songs for Jazzercise
Library & Custom Music - Licensing for Film - TV – Commercials
Music for Jazz Dance Routines - Gymnastics - Across the Floor - Warm Ups - Hula Hoop
Calming Music - Yoga - Pilates - Stretching - Plies - Sleeping - Breathing & Balance Exercises
We Do Records' customer service has been called "Awesome" and "5 Stars!" A quote from Lindsay Oprea, Senior Producer at Dragonfly Productions, sums it up: "You guys are really and truly the best - best music and best customer service, but more than that. You listen, respond and always deliver with a smile …!"
Listen to samples: http://www.wedorecords.com/listen
Download single tracks and compilations: http://www.wedorecords.com/store