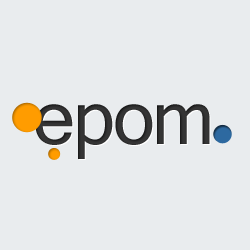 (PRWEB) January 10, 2013
Epom, the global provider of ad serving technologies and owner of its own ad exchange marketplace, has announced the launch of a new service Epom DirectAds. In addition to the traditional revenue share model of selling advertisement placements Epom Market offers specially developed service for selecting and buying the best advertisement placements directly.
There are various advantages in DirectAds for advertisers that have strict requirements to its advertising placements and for those, to whom advertising in the blind networks is not fully accepted. The simplicity of the process also motivate Epom Market clients to utilize direct ads. Advertisers have to find the right placements for their ads and upload creative for each placement, that have been selected before. With Epom DirectAds advertisers get access to hundreds of quality publishers.
The following features distinguish Epom Market Direct Ads from other similar services:
fully-automated self-serve interface;
beautifully designed and fast navigation system;
user friendly interface;
real-time statistics and reports;
consolidate billing system;
professional and speedy 24/7 assistance from our support staff
Epom DirectAds service for publishers is a unique opportunity to attract without any effort more direct advertisers and sell all the free advertisement places on their blogs and web sites. Epom publishers will be introduced to thousands of advertisers through the Ad Marketplace. A listing in the Marketplace is guaranteed to bring new ad sales for them.
"Epom DirectAds supports both desktop and mobile formats for convenience of our clients. Commission fee for use of the service is minimal. Our proprietary ad serving technology is deployed in more than 40 countries across the world to ensure lightning-fast delivery of our clients ads "- says Anton Ruin, CEO at Epom, Ukrainian office.
"It's very easy for advertisers to understand what they're buying at Epom DirectAds. When people understand what they're buying, they are much more likely to be happy with their purchases. We've created a quick, clear, and streamlined process for our advertisers to get what they want."
About Epom Market:
Established in 2011, Epom is a Warsaw based company that develops ad-serving and ad management solutions for publishers, multi-site content networks, ad networks and advertisers.
Epom Market is an international ad network that connects top quality Publishers with direct Advertisers. Epom Market partners are leading advertisers and publishers in more than 40 different countries and 15 different verticals. We ensure the highest eCPM rates along with on-time payments.
Epom is a cross-platform network and works with display and mobile (web & apps) traffic.
For more information, visit http://epom.com/epom-market