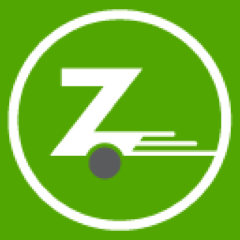 In its 2011 annual report Zipcar acknowledges that over 70% of its assets are intangible and goodwill assets primarily based on its innovations, technology, systems and processes and thus on its human capital
Washington, DC (PRWEB) January 08, 2013
Human Alliance Ltd, one of Washington, DC's top HR Consultants issues a commentary analyzing the coming acquisition of Zipcar by Avis Corporation. See January 2nd press release by Zipcar.
"We believe that this acquisition present some significant challenges to both Avis and Zipcar because both organizations have fundamentally different cultures, strong dependence on human capital, and overlapping synergies, which if not handled with care could derail integration phase efforts," said Joseph Shaheen, Human Alliance Ltd. executive.
In its 2011 annual report Zipcar acknowledges that over 70% (2011 Annual Report) of its assets are intangible and goodwill assets primarily based on its innovations, technology, systems and processes and thus on its human capital. Unlike acquisitions where inventory or infrastructure make up the majority of a company's assets, organizations that base their business models on intangibles must take special care not to cannibalize or destroy value which is based on talent innovations.
Also in the 2011 annual report, Zipcar announced to shareholders that they "depend on key and highly skilled personnel to operate our business, and if we are unable to retain our current personnel or hire additional personnel, our ability to develop and successfully market our business is diminished," a key challenge for an acquired company.
"Most often in companies that rely on the technical skills of employees and leadership teams, the moment they are acquired is the moment losses in talent begin to accrue—some voluntarily and some during the integration phase of an acquisition. Moreover, integration teams usually use the wrong form of analysis and models to make decisions on which groups, teams and individuals to retain in any efficiency initiative as part of the integration phase," said Shaheen.
The Human Alliance offers a service which assesses the underlying value, based on technical expertise and value-added relationships, to identify the hidden networks and the hidden opinion leaders—Those same networks which become essential to acquisitions and mergers.
The method, named Talent Sphere Mapping™ is one of the most effective tools available in the market today that enables acquisition teams to deliver superb integration results without destroying the cultural, innovation, and technical fabric of the organization.
"The Avis acquisition of Zipcar must survive the coming phases and there is not reason to believe that it won't, but the critical stage will be how to integrate successfully, and from our experience, paying attention to talent will be wise in this instance."
Human Alliance Ltd, is one of Washington D.C. leading HR Consultants, delivering innovative talent services including Talent Sphere Mapping™ and Human Domain Mapping™, built on the Science of Influence™ talent model.