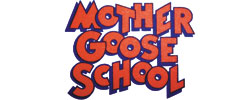 San Francisco, CA (PRWEB) January 10, 2013
Mother Goose School, a trusted child care development preschool program in San Francisco, recently introduced Earth Science as the school's theme during the month of January of 2013. The staff will present curriculum and supplemental activities that focus on the solar system, the earth and why it has different colors, how the sun keeps them warm, makes things grow and affects weather. Students will discuss the cycles of the moon and the tides.
Oceanography, the science of the sea, will also come into play for the earth science theme. Students will discuss salt water and fresh water, what lives and grows in each, the water cycle (wind, clouds and rain), the effects of erosion, what creates sand at our beaches and how rain and snow replenish our rivers, streams and lakes. In addition, students will experiment with magnets and iron fragments found in the sand, create terrariums using zip lock bags and learn about creatures, such as earth worms, that help replenish and break down soil.
"There will be plenty of opportunities for children to get their hands dirty and have hands-on experience that make quality learning relevant, fun and purposeful," explains Charles, the program director. "Children at this age learn best through exploration and using their hands whether they are digging for fossils in the sand box, constructing a three or four-part craft, or learning to write their names."
During Earth Science month, students will also study dinosaur fossils, participate in discussions around these ancient inhabitants and create papier mache dinosaur eggs. "Children are fascinated by pictures and giant skeletons-our own wooden model of a teradactyl that hangs in the school foyer," comments Dana Hemberger, owner of Mother Goose School. "We will be digging for dinosaur fossils in our child friendly sand yard, and studying the many ways the earth has changed since the end of the dinosaur era."
In addition to studying earth science during the month of January, Mother Goose School will also celebrate Martin Luther King Day on January 21, 2013. Mother Goose School will discuss the legacy of Dr. Martin Luther King and how his message of tolerance and integration has helped and changed the way people relate to each other as citizens in the United States.
About the company:
Mother Goose School has been serving families of San Francisco and the Bay Area since 1951. Mother Goose School is open to all children between the ages of two and six. The primary focus of the school is to instill in each child a lifelong enjoyment of the learning process. The school is comprised of five developmental levels ranging from nursery, preschool through Kindergarten age. Mother Goose School is open 7:00 AM to 6:00 PM, Monday through Friday. They prepare and serve a hot, well-balanced lunch each day, as well as a nutritious mid-morning and mid-afternoon snack.
For more information, please visit their website at http://mothergooseschool-sf.com or call them at (415) 424-4839. They tour prospective parents with their children daily, at 10:00AM and 3:00PM.