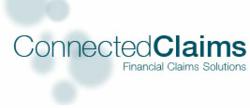 Financial experts advise against short term solutions that may incur long term debts.
Manchester, UK (PRWEB UK) 9 January 2013
The Christmas period is a time when many people throughout the UK plunge themselves into debt with excessive spending. Wall-to-wall advertising and perceived obligations encourage individuals to make investments that they can scant afford. With the New Year comes the hanging doubt brought about by crippling debts and short term solutions may be sought.
Financial watchdog, Which?, has moved to discourage debtors from seeking aid from payday lenders. Payday lenders can offer loans at very short notice but often include incredibly high interest rates that will only serve to further, increase and intensify the level of debt suffered in the long term. Britons are being encouraged to consider alternative debt clearing means and methods.
Head of Which? Money James Daley explained: "[Money experts] know that Christmas is a difficult time, with pressures on the family purse strings colliding with winter fuel bills, the cost of entertaining and what can seem like a long wait between paydays.
"If people are finding it tough to cope, it's far better to seek advice from a debt charity or support from family and friends than to risk further difficulties by taking out too much debt or using a payday loan."
Britons feeling the stress of debt after the Christmas period are urged to seek professional assistance. Debt Management Companies can help debtors realign and organise their debts into a more manageable repayment scheme. Contacting creditors on the behalf of the indebted party; Debt Advice professionals can serve to alleviate the stress attached to the debt as well as the debt themselves.
Despite the country still reeling from the effects of a recession, Moneysupermarket.com has revealed that more than £22bn has been spent in the UK over the festive period. This represents a 1.8% surge from last year and equates to an average of £445 per person. This has led to millions around the UK fearing their next credit card statement.
It is important to seek a solution as swiftly as possible. Delaying the decision to act may serve to intensify the problem and increase the level of debt. Allowing Debt Advice professionals to begin working on the monetary problems in a swift manner may curb further debts accrued. Furthermore, the stress attached to the debt can be alleviated with the knowledge that a skilled professional is handling the outstanding financial affairs.
These actions can serve to organise your monetary affairs so that affected parties will be able to enjoy a guilt-free Christmas 2013 and a debt free 2014.
About the Company:
Connected Claims are a team of skilled financial and Debt Advice professionals offering a wide range of debt management services tailored to the specific needs of an individual.