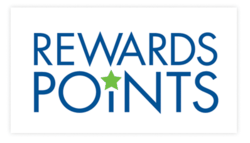 Atlanta, GA (PRWEB) January 09, 2013
1-800 Courier, a recognized leader in same-day delivery and transportation services, announces their Get One Week E-Marketing Initiative. The e-marketing initiative is in an effort to increase their conversion of quote customers into actual customers of service. The same-day courier currently has a growing client base, including account holders nationwide. 1-800 Courier strives to be the best choice for same-day delivery and courier logistic solutions.
The Get One Week Service Offer is an automatic e-mail response to every customer that requests a quick quote on 1-800 Courier's website. Once a customer uses 1-800 Courier for one month, they will receive the 5th week free. The offer applies to only local deliveries that do not exceed $100 in total value. Customers first month invoicing must exceed $200 as well. One of the requested fields within a customer's quick quote request, is their e-mail address. It is not a requirement to a receive a quote. Once the quick quote request is made, 1-800 Courier sends a Get One Week Free e-mail offer exactly ten days afterwards. This will provide a promotion of the company after the initial contact with the quote customer.
1-800 Courier has a simple approach to their marketing strategy. The initiative is in the form of an appealing advertisement, along with create an account, services and about the company links. The courier's own E-Marketing Director has strategically placed within the offer user friendly links to the nationwide courier's Facebook, Twitter and YouTube pages also. 1-800 Courier prides itself on using the latest business practices and marketing tools to increase growth within the courier industry.
1-800 Courier is a leading same-day courier service offering the highest level of transportation and distribution solutions. From small packages to palletized freight, 1-800 Courier delivers on-time and fast! With their experienced driving staff, superior customer care and modern courier technology, 1-800 Courier provides quality courier services throughout the US. Based in Atlanta, Georgia, the courier company has a growing list of over 1,500 clients, including Fortune 500 Companies nationwide.