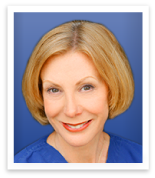 For those looking to see more clearly, but LASIK is not right for them, we now offer PRK or ICL's that have been an outstanding and successful option."
Houston, Texas (PRWEB) January 10, 2013
The term LASIK stands for "Laser-Assisted In Situ Keratomileusis" and is a procedure that permanently changes the shape of the cornea, the clear lens on the front of the eye, using an excimer laser. For the hundreds patients that undergo LASIK eye surgery each year at Eye Excellence in Houston, TX, most walk out seeing 20/20 or better. However, even though LASIK has constantly evolved throughout the years, about 20% of patients are not good candidates for the procedure. Eye Excellence now offers innovative procedures like PRK and the relatively new, state-of-the-art ICL implant.
Those who are not candidates for LASIK may be underage, patients who have a unstable prescription and changed their contact or glasses prescription in the past year, have large pupils, thin corneas, or suffer regularly from dry eye.
One alternative is Photorefractive Keratectomy, or PRK. Both PRK and LASIK are laser-assisted refractive procedures that ablate (remove tissue with a laser) cells on the cornea. The major difference is that PRK reshapes the outermost surface of the cornea, whereas LASIK creates a corneal flap and treats the layer of tissue beneath the flap. Some patients may elect to have PRK because of their lifestyle, such as a boxer or a member of the special forces. Since PRK does not require a "flap," technically the cornea is structurally stronger. Although PRK was FDA approved prior to LASIK, PRK is making a comeback because of its predictable results for non LASIK candidates.
A second option for those who are extremely nearsighted or looking for alternatives to LASIK laser eye surgery is the use of new state-of-the-art phakic Implantable Collamer Lenses, or ICL's. The ICL is a corrective lens that is inserted between the iris and the eye's natural crystalline lens during a short surgical procedure. One major benefit to choosing the ICL is that unlike LASIK or PRK, is that the procedure can be reversed if desired. This procedure is similar to intraocular lens implantation performed during cataract surgery, with the primary difference being that the ICL eye surgery does not require the removal of the eye's crystalline lens.
These alternatives to LASIK have the same visual outcomes and most patients are very happy with there results.
"At Eye Excellence we have seen and treated all types of individuals and all types of eyes," says Houston LASIK surgeon Dr. Mary T. Green, head physician at Eye Excellence. "We know that each vision solution needs to be tailored specifically to the patients needs. For those looking to see more clearly, but LASIK is not right for them, PRK or ICL's have been an outstanding and successful option."
About Eye Excellence: Eye Excellence is committed to serving the Houston, TX area with excellence in eye care, eyewear, continuing education, and the best technology. In keeping with the highest quality of patient care, the staff consists of licensed professionals, including ophthalmologists (M.D.s), therapeutic optometrists (O.D.s), ophthalmic technicians, and opticians. The doctors of Eye Excellence strive to combine cutting edge technology with old-fashioned caring.
Contact Information:
Eye Excellence
6624 Fannin, Suite 2105
Houston, TX 77030
PHONE: 713-791-9494
WEBSITE: http://eyeexcellence.com/index.html
FACEBOOK: http://www.facebook.com/EyeExcellence
TWITTER: https://twitter.com/EyeExcellence