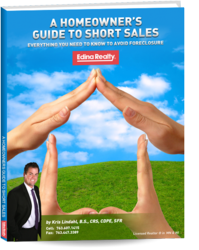 The goal of this campaign is to extend information to the public that was previously known only to real estate professionals
Blaine, MN (PRWEB) January 08, 2013
Edina Realty announced this morning that their top sales agent Kris Lindahl will be hosting a seminar covering the Fifth Third Bank's short sale process. Lindahl is Edina Realty's recipient of the Chairman's Award, the highest honor an agent can receive. The seminar is scheduled to take place in Blaine, MN is taking reservations now. Walk-ins are welcome.
Lindahl will be presenting the Fifth Third Bank's short selling process using past and present examples from his own experience working with the lender. "It's important to give the audience a real-life experience,"Kris Lindahl said of his seminars. Kris will take questions for up to one hour after the presentation. Questions can be general short sale questions or specific and personalized.
The scheduled seminar is part of a wider campaign led by Kris and his team of hard working, full-time Edina Realty realtors. "The goal of this campaign is to extend information to the public that was previously known only to real estate professionals,"Kris Lindahl said. Lindahl posted record-breaking numbers for sales and sales volume in the past year-to-date.
Call Kris and his team at (763) 607-1415 for more information. Visit the Minnesota Short Sale Calculator website to check eligibility. Download a complimentary copy of "A Homeowner's Guide To Short Sales" and check out the video series on YouTube.