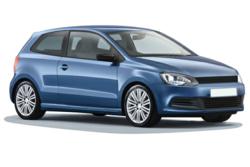 (PRWEB UK) 14 January 2013
Car insurance quotes for female drivers rose by as much as 33% overnight as an EU ruling banning motor insurance providers from varying premiums by gender came into force, according to research collected by the specialist car excess insurer, Protect your bubble
Protect Your Bubble took best-price annual car insurance quotes, with on-road parking included, from a selection of leading insurance providers, for a 26-year-old female account manager, before December 21, 2012 and compared them to quotes given for the same criteria on Friday December 21, 2012. The best-price quotes were collected for 12 test locations across the UK.
For some areas of the country, the price increase is staggering. In Newcastle, the best-price annual insurance quote increased overnight by a third (33%) for women drivers while, in Coventry, the price hike was 30%. Bournemouth has seen annual premiums soar by more than a quarter (26.5%) following the EU ruling while, in the London Borough of Tower Hamlets, premiums rose by 18.7%. Chester was the only location out of the twelve test areas where prices for women drivers actually decreased, falling by 12.4%.
The below shows the best-price annual car insurance quotes collected before and after Friday December 21, 2012 for a 26-year-old female account manager, living in one of 12 locations across the UK*:
Newcastle Upon Tyne (NE5) Before: £580.58 After: £772.44 Increase: 33%
Coventry (CV1) Before: £681.28 After: £885.86 Increase: 30%
Birmingham (B4) Before: £807.72 £1036.32 28.3
Bournemouth (BH1) Before: £462.20 After: £584.60 Increase: 26.5%
London Borough of Tower Hamlets (E2) Before: £877.68 After: £1041.98 Increase: 18.7%
Worsley (M28) Before: £716.88 After: £810.60 Increase: 13%
Sheffield (S5) Before: £716.88 After: £810.60 Increase: 13%
Windsor (SL4) Before: £543.48 After: £584.47 Increase: 7.5%
Hayling Island (PO11) Before: £380.75 After: £407.80 Increase 7.1%
Cardiff (CF3) Before: £635.47 After: £678.75 Increase: 6.8%
Edinburgh (EH10) Before: £329.29 After: £336.18 Increase: 2.1%
Chester (CH2) Before: £543.38 After: £476.14 Decrease: -12.4%
Stephen Ebbett, director of Protect Your Bubble, comments: "As expected, the vast majority of female drivers will now have to pay more for their annual car insurance, despite being more cautious and having fewer accidents than men. Whatever your opinion on the merits and shortcomings of female or male drivers, this isn't really about a war of the sexes, it's about the family purse strings taking a real hit in an already difficult economic climate for households.
"As well as considering installing telematics boxes designed to reward safe drivers with lower premiums, purchasing car excess payment insurance – which means unforeseen costs are covered – can be a good way to ensure the costs of keeping a car on the road don't spiral out of control."
-ENDS-
*Quotes taken were 'best prices', across multiple motor insurance providers using GoCompare. The profession quoted was 'account manager' in the retail industry and the age of the driver was 26 years. Quotes listed prior to Dec 21 were collected on Dec 18, 2012.
About Protect Your Bubble:
Online insurer Protect Your Bubble specialises in gadget, travel, pet and bicycle insurance, offering comprehensive cover at fantastic prices. It has just launched excess cover available from £32.99 per year, which offers protection against excess expenses incurred when making a claim on your insurance policy – including car insurance.
Get an instant quote for your gadgets via the following URLs:
Car Excess Insurance: uk.protectyourbubble.com/car-excess-insurance.html
Home Excess Insurance: uk.protectyourbubble.com/home-excess-insurance.html
Travel Excess Insurance: uk.protectyourbubble.com/travel-excess-insurance.html
Socialise with Protect your bubble UK on the following social networks:
Facebook: facebook.com/ProtectYourBubble
Twitter: twitter.com/protectyrbubble
YouTube: youtube.com/protectyourbubble
Protect your bubble is a trading name of Assurant Direct Limited, a company registered in England and Wales (registration company number 5399683)