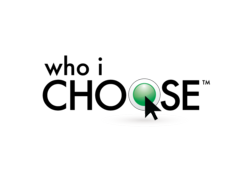 It's more than who you like, it's who you choose.
Las Vegas, Nevada (PRWEB) January 09, 2013
Who I Choose plans to launch whoichoose.com on January 9, 2013 during Launch Up Las Vegas.
Pizza Places, Accountants, Dog Walkers, Hair Stylists. If it's recommendable, Who I Choose helps find it. Friends can see what other friends choose. People can find the best of everything without the hassle of polling and polarizing everyone they know, and can connect with new folks whose recommendations they trust.
Whether someone is a pizza connoisseur or new to town in need of a stylist, Who I Choose is the resource guide. Users create a Choice list to share picks, and can browse the Choice lists of everyone they know and everyone in the know. Business owners can capture the power of word of mouth-online. Who I Choose gives a business insight into the customers who endorse them.
Founder David Winchell said, "We are excited to bring this new way of connecting consumers and businesses to the public. Who I Choose is so much more than who you like. Choosing is about having a preference and picking only the best to recommend online."
If you'd like more info, or if you'd like to schedule an interview with one of our team members, please call us at 877.895.3735 Extension #2 or e-mail info(at)whoichoose(dot)com