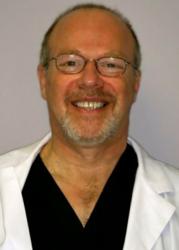 It is important that the public knows about sleep apnea and the alternative treatment options available.
Baltimore, MD (PRWEB) January 08, 2013
Dr. Damian D. Blum, D.M.D., is one of few dentists across the nation currently treating patients with sleep apnea. In addition, Dr. Blum is doing his part to spread awareness within his community on sleep apnea, the health dangers, and available treatment options. As part of his awareness efforts, Dr. Blum will be hosting his third sleep disordered breathing class on January 9, at the Howard County Library, located at 6600 Cradlerock Way in Columbia. The event will take place at 7:00 p.m. and is open to the public. "Spreading community awareness about sleep apnea is crucial," said Dr. Blum, "We want to help improve, and even save, lives of people who may not be aware of the potentially fatal consequences of sleep apnea."
Dr. Blum and his staff are dedicated to teaching the public on the dangers of untreated sleep apnea, "We educate and encourage those who may suffer from sleep apnea to seek testing, in hopes of lowering their risk for a fatal episode." In addition to spreading awareness, Dr. Blum is currently offering free consultations to those who feel that they might be at risk for having sleep apnea.
Symptoms of sleep apnea can range from snoring to feeling unrested after sleep. The Mayo Clinic defines sleep apnea as "a potentially serious sleep disorder in which breathing repeatedly stops and starts throughout the night." It is often known that sleep apnea sufferers experience repeated pauses in breathing during sleep, causing multiple awakenings. Not as well known is that this lowers the saturation of oxygen in your blood which may result in high blood pressure and an increased risk of many heart-related diseases. Also, sleep awakenings cause acute surges in blood pressure and heart rate, further increasing stress on the heart.
"My goal is to spread as much awareness throughout my community as possible through lectures, demonstrations and awareness events," Dr. Blum said. "It is important that the public knows about sleep apnea and the alternative treatment options available."
At Dr. Blum's office in Ellicott City, MD he offer's patients an oral appliance which is a custom fabricated mouth piece similar to a retainer. The mouth piece works by repositioning the jaw and pushing the tongue forward or by restraining the tongue to keep the airway open. An oral appliance is a practical and proven first line treatment option for obstructive sleep apnea that is validated by the American Academy of Sleep Medicine for mild to moderate patients or those who are CPAP intolerant.
For immediate information on the event call 410-465-3224 or email Dr. Blum at damian(at)ellicottcitysmiles(dot)com. To find out if you are at risk for having sleep apnea visit SLEEPTEST.COM to take an easy and quick, 5 minute online questionnaire. SleepTest.com has partnered with dental sleep medicine giant, Sleep Group Solutions, to help offer the most comprehensive dental sleep medicine solution in the industry.