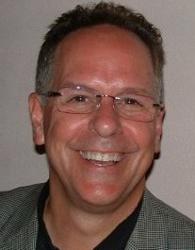 "There has been quite a lot of buzz about 'gamification' and game-based learning over the last year," said Austin. "This webinar will share how and why your organization should consider adding game-based learning to your talent development strategy."
Gainesville, FL (PRWEB) January 08, 2013
Game On! Learning will be delivering a webinar to the Training Magazine Network on Thursday, January 17, 2013 at 1:00 pm ET titled Game-Based eLearning – How Does its Effectiveness and ROI Compare to Traditional eLearning?
The complimentary 1-Hour webinar will cover the following:
Game On! Learning will share 6 reasons why hundreds of organizations are implementing game-based elearning, and how your organization can inexpensively benchmark its effectiveness versus traditional elearning in transferring learned skills to the workplace to improve performance. The webinar will also provide a plan to assess the return on investment (ROI) of game-based elearning versus traditional elearning.
The event will be presented by Bryan Austin, Game On! Learning's founder and Chief Game Changer. Throughout his 25-year career with leading organizations like SkillSoft, NETg and Kaplan, Bryan has dedicated himself to helping organizations develop high performing employees through innovative learning solutions. A hallmark of Bryan's approach is his keen ability to think outside of the box and create engaging, skills-based learning experiences that accelerate employee growth and productivity.
"There has been quite a lot of buzz about 'gamification' and game-based learning over the last year," said Austin. "This webinar will share how and why your organization should consider adding game-based business skills learning to your talent development strategy."
You can register to attend this important event from this link by clicking HERE.
About Game On! Learning
Game On! Learning provides inspired online game-based elearning courses in critical business skills that create unmatched learner engagement and produce learners who will immediately and confidently apply their newly acquired skills on-the-job. Our revolutionary "serious games" feature a highly interactive, animated video game design, fun competition versus colleagues, learner-individualized feedback, and real world learning scenarios.
Over 90% of those beginning our courses complete them, a huge improvement over "traditional elearning". An extraordinarily high degree of in-course skill practice help ramp up employee performance, increase productivity, and move your organization more rapidly forward. We deliver lasting results in an unforgettable learning experience. It's the most exciting thing happening in organizational learning today! We help you Get Your Game On!