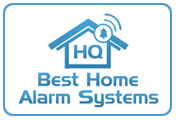 Consumers can find independent reviews of home security companies on BestHomeAlarmSystemsReviews.com
Los Angeles, CA (PRWEB) January 09, 2013
BestHomeAlarmSystemsReviews.com (BHASR) is a leading provider of independent home security reviews that conducts an annual review of the top home security providers in the nation. There are many aspects of a home security system company that are investigated in this process and consumers can benefit from knowing how the reviews are conducted. Based on BHASR's reviews they are releasing three tips that will help consumers in purchasing the best home security system for their family.
Mike Bristow, from BHASR states "BHASR likes to be open about how it conducts its reviews and rankings of the best home security systems companies. The BHASR review team spends a few weeks each year conducting the big annual review and frequently updates the reviews should anything change with a home security company's offering."
Here are three aspects that the BHASR team investigates when conducting their home security systems reviews. These three aspects should be used to review any home security company that consumers are thinking about purchasing services from.
1. Reliability: Reliability of the overall company and the services it provides should be thoroughly investigated. The BHASR review team first looks at the equipment and the monitoring technology provided. They specifically look for brand name equipment like GE, Honeywell or 2Gig. Another big factor is cellular monitoring services. Cellular home security monitoring and reliability go hand in hand as a cellular home security system is not susceptible to having its wires cut like landline or Internet-based systems.
2. Customer Service: The first place to look to see if a company maintains a good customer service record is the Better Business Bureau. The BHASR team looks their first to see if the company is accredited and secondly to see what type of rating they carry. The Better Business Bureau rates on a scale of A+ to F.
3. Mobile Technology: Smartphones are becoming more and more popular. Almost everyone has an iPhone or an Android device today. A home security company's mobile offering is also taken into consideration as one of the ranking factors. The BHASR team investigates to see if consumers can remotely arm or disarm the home security system form their mobile phone as well as configure the system to send them alerts when certain events occur at the home like someone coming home from work. Another feature is being able to remotely stream video from a wireless security camera to a smartphone.
To see how the top security companies performed in the home alarm systems reviews visit http://www.BestHomeAlarmSystemsReviews.com.
About BestHomeAlarmSystemsReviews.com (BHASR)
BHASR is focused on delivering educational information to consumers to help them purchase the best security system for their families. BHASR independently reviews and ranks the top home security providers on an annual basis and publishes the results on their website.