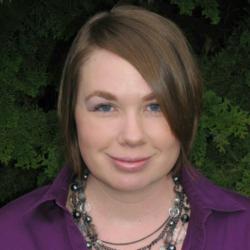 One thing that really sets Danielle apart is that when she talks, the media listens. They trust and admire her professionalism and enthusiasm for the industry
Philadelphia, PA (PRWEB) January 10, 2013
Garden Media Group takes a giant leap by bringing Danielle Ernest on as senior account manager and opening an office in Seattle to better service clients coast to coast.
Ernest brings 13 years of industry experience coupled with a bachelor's degree in landscape design and horticulture to her new role at Garden Media. Previously she was the public relations and brand development coordinator for Proven Winners, a leading brand in the horticulture industry. Under her direction, Proven Winners was presented with the Distinguished Service Award from the Garden Writers Association.
"We are absolutely thrilled to introduce Danielle as a part of our team at Garden Media," says Susan McCoy, president of the public relations and marketing firm. "She brings an unparalleled skill set to our team that will help take our clients and our business to new heights. The combination of Danielle's education in horticulture and extensive experience in public relations and sales makes her a star in the lawn and garden industry."
McCoy continues to say that Ernest is a powerful asset to Garden Media's already skilled and experienced team. "One thing that really sets Danielle apart is that when she talks, the media listens. They trust and admire her professionalism and enthusiasm for the industry," says McCoy.
Ernest has also created a depth of contacts that range from bloggers to consumer media throughout her years in the gardening industry.
As a senior account manager for Garden Media, Ernest will be managing national accounts and will be working on new business development.
"I'm ecstatic about joining Garden Media Group. I have admired their work for years and the reputation they have in the horticulture industry. I look forward to showcasing my skills to help their clients become more successful with their public relations campaigns as well as learn from Garden Media's amazing team," says Ernest about the move.
With the addition of Ernest to Garden Media, it also means the addition of a new office in Seattle, Washington. "We're putting together a great team of people across the country," explains McCoy. "With the opening of a West Coast office, our clients will get more face time and even better service."
Garden Media specializes in home and garden, horticulture, outdoor living, lawn and landscape industries, offering innovative PR campaigns designed to secure top media placements and partnerships.
For more than 20 years, GMG has ignited buzz for clients, earning the reputation as the best public relations firm for regional, national and international brands of all sizes. The firm's annual Garden Trends Report is one of the most published garden studies in trade and consumer news. For more information visit: http://www.gardenmediagroup.com