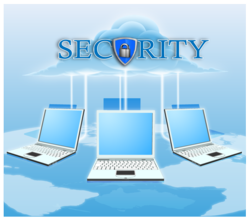 Suwanee, G.A. (PRWEB) January 09, 2013
A&I Solutions, North America's premier provider of integrated Enterprise Solutions, is excited to present Cloud Security as the service of the month. Innovative companies are quickly adopting Enterprise Virtualization solutions to increase efficiency and develop a competitive edge and Cloud Security is central to maintaining a secure virtual environment.
Enterprise Virtualization improves company efficiency by integrating complex infrastructures, platforms and applications into one central database where end users can access company data on any device. Utilizing Enterprise Virtualization helps businesses decrease the lag time associated with outdated and disparaged infrastructures. Cloud Security effectively secures all virtual data to decrease risk and further increase the effectiveness of Enterprise Virtualization.
Most companies are changing their outdated business platforms by adopting Cloud technology to integrate various software systems. Cloud Security protects all data and associated infrastructure so that users can safely access company information through any networked devices without incurring risk. Flexible Cloud Security options help companies gracefully transition into a safe virtual environment while effectively guarding against malicious intrusion.
A&I Solutions applies best in class standards to design specific security guidelines and implement the appropriate Cloud Security solution that meets any specific business needs. Cloud Security ensures tiered levels of access to company information depending on the criticality of each application. By utilizing Cloud Security, companies have better control over their Enterprise Virtualization solutions while still accelerating innovation and improving efficiency.
"A&I Solutions' team of experts is certified to provide the best security solutions for any business. We thoroughly understand the concerns surrounding information safety when a company integrates a virtual platform and we are committed to providing secure solutions. Our flexible security solutions help to ease the transition into a virtual environment while constantly safeguarding against risk", explains John Balsavage, president of A&I Solutions.
Providing a secure environment for any company's infrastructure is essential. A&I Solutions is happy to present Cloud Security as the service of the month. Implementing an effective security solution will decrease risk while increasing the effectiveness of Enterprise Virtualization. Companies must continue to modernize their business structures to maximize performance and an effective virtual security system is fundamental to success.
For more information about A&I Solutions' products and services, visit http://www.anisolutions.com
About A&I Solutions
A&I Solutions is North America's premier provider of integrated enterprise solutions, dedicated to implementing solutions from CA technologies. A&I Solutions provides enterprise products and services to help companies achieve the highest level of performance. The team focuses on the best-rated products and extensive experience to deliver comprehensive integrated Enterprise Solutions. Working with enterprise management, resource planning, service assurance, security and infrastructure monitoring, A&I helps organizations achieve the fullest potential by driving consistency and maximizing efficiency. A&I's proven methodologies, innovative best practices and deep technical experience produce better business results for Customers. A&I has expertise across all IT environments - physical, distributed, cloud, virtual and heterogeneous platforms. A&I Solutions specializes in the following: CA Security Suite, CA Clarity, CA Wily - Introscope, CEM, SOI (Service Operations Insight), NetQoS, Reporting - Business Objects, Crystal Reports, Actuate Reporting and Enterprise Integrations.