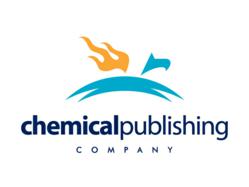 Boston Massachusetts (PRWEB) January 10, 2013
Chemical Publishing Company is seeking Authors to contribute to a definitive title on the technology surrounding Hydraulic Fracturing Technology or "Fracking" .
Hydraulic fracturing is a proven technological advancement which allows producers to safely recover natural gas and oil from deep shale formations.
This technology has the potential to not only dramatically reduce our reliance on foreign fuel imports, but also to significantly reduce our national carbon dioxide (CO2) emissions and accelerate our transition to a carbon-light environment.
Yes, there is some controversy around "fracking" and the use of large amounts of water needed to produce the gas, however, deep shale gas and oil formation development is important to America's energy needs and economic renewal.
Hydraulic fracturing, or "fracking," is a proven and well-regulated technology. First used in the 1940s, hydraulic fracturing has unlocked massive new supplies of oil and clean-burning natural gas from dense deposits of shale, supplies that increase our country's energy security and improve our ability to generate electricity, heat homes and power vehicles for generations to come.
Fracking has been used in more than one million U.S. wells, and has safely produced more than seven billion barrels of oil and 600 trillion cubic feet of natural gas.
Chemical Publishing Company is seeking authors who wish to publish materials on the subject of hydraulic fracturing. They are encouraged to submit materials to Chemical Publishing Company for favorable consideration by our editorial staff.
Chemical Publishing Company is also seeking Corporations for branding partnerships in this category such as Haliburton, Weatherford, BP, or Schlumberger. Please contact Chemical Publishing Company if interested.
Chemical Publishing has a specialized niche within the STM publishing market which covers the areas of water treatment, waste water treatment, cooling water and boiler water treatment issues.
Founded in 1934 in New York City, Chemical Publishing Company has consistently provided the best in applied science and reference publications.
Chemical Publishing Co., Inc.
P.O. Box 676
Revere, MA 02151
http://www.chemical-publishing.com
Twitter: @chempubco