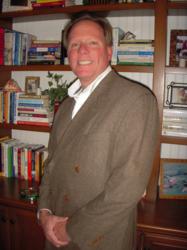 Having someone like Mark Franklin involved in the senior management of our company is such an honor for us
Mesa, AZ (PRWEB) January 10, 2013
FG360/Franchise Growth Systems, a 10 year franchise marketing and sales services company, announced today that Mark Franklin will become the new CEO for the company. The senior executive team will be rounded out with Dan Olsen as the Founder and Chairman, and Robert Chernick as the President. Mark has been in the franchising industry for 20 years serving as a senior executive in charge of franchise sales for brands like Money Mailer Direct Mail, SuperCoups, Molly Maids, Mr. Handyman, 1-800 Dry Cleaning, and Liberty Fitness. Mark is also the Founder and Creator of Process Peak, the #1 Franchise Sales CRM in the industry today.
"Having someone like Mark Franklin involved in the senior management of our company is such an honor for us," says Dan Olsen, Founder and Chairman at FG360. "Mark comes with such valuable experience in franchising, especially franchise sales and operations, that he will become an immediate change agent to take FG360 to greater heights." Mark Franklin will take over all brand operations, sales and services for over 20 franchise brands.
Last year in April, FG360 brought on Phil Mettra as the new Chief Marketing Officer. Mettra is a seasoned veteran on the franchise and consumer lead generation side of the business. "Phil gives us the power that we needed in taking our brands to a higher level of marketing success," said Dan Olsen, Founder. Phil Mettra has been a VP of Marketing for Money Mailer, SuperCoups, Robeks Fruit Smoothies, Liberty Fitness and Budget Blinds.
Ironically, all three executives Dan Olsen, Mark Franklin and Phil Mettra worked together, at the same time, with Money Mailer Direct Mail and were a major part their record-breaking franchise sales.
About FG360/Franchise Growth Systems
Founded in 2000, FG360 is a 12-year-old international Franchise Marketing and Sales Company with a relentless focus on recruiting successful small businesses and transforming them into highly competitive Franchise Brands. Their unique 360-degree process turbo charges a new brand as they launch into franchising with the most seasoned and experienced team behind them. They ensure their clients' success through outstanding franchise brand marketing, master franchise sales and ongoing business growth services. Franchise Growth Systems has been instrumental in the success of many brands, including Massage Envy and Fantastic Sams.
For more information, please visit http://www.franchisegrowth.com
###