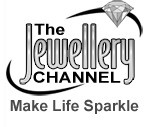 These superb discounts are also our way of helping customers beat the January Blues by treating themselves or their loved ones with something extra special that doesn't break the bank balance
(PRWEB UK) 9 January 2013
For a limited time, The Jewellery Channel (TJC) is having a fantastic 15% Off Sale on a stunning range of high-end creations. This superb offer is running until 11 January 2013.
Jewellery enthusiasts will be delighted by of a wealth of glittering yet affordable choices, and TJC's website makes it fuss-free to find the perfect steal - shoppers can refine their search on discounted items using tick-box search criteria covering gem weight (in carats), metal (gold, platinum or sterling silver), price range, type and brand. Avid collectors can also browse the 'Newest' and 'Top Picks' categories.
In addition to their fabulous 15% Off Sale, The Jewellery Channel has gained a leading reputation for retailing all their stock at prices that are significantly less expensive than High Street costs – they are able to do this as part of a large conglomerate that effectively cuts out 'The Middleman' so that consumers are able to reap the benefits.
TJC's latest sale on diamond jewellery and collections made with Swarovski zirconia has something for customers to get excited about no matter what their budget.
Extremely affordable yet alluring creations include a sleekly curved sterling silver with platinum overlay ring adorned with eleven diamonds for as little as £16.99, an elegant diamond cross pendant complete with a 14 carat yellow gold chain for £24.99, a pair of chic black diamond hoop earrings for only £33.99 and a gorgeously designed criss-cross ring made with no less than one hundred glistening diamonds for just £41.99.
Collectors will be enthralled with such give-aways as a pair of 9 carat white gold stud earrings that dazzle with 58 diamonds for £424.99, an exquisite curve and loop shaped white gold diamond pendant for £534.99, and for those who are set to tie the knot this year an unforgettable 14 carat whit gold engagement ring with beautifully faceted diamonds can be had for just £1,104.99 (almost £200 cheaper than the High Street price tag).
In addition to their wide range of quality discounted diamond items, The Jewellery Channel's 15% Off Sale includes a collection of beautiful jewellery made with exclusive Swarovski zirconia, which dazzles as much as diamonds but has an appealingly affordable price tag.
Must-have examples on offer include a beautiful almond-shaped zirconia ring with platinum overlay for just £16.99, an opulent square cut zirconia ring for a mere £24.99 and an absolutely luxurious bracelet made with 57 faceted Swarovski zirconia in platinum overlay for only £109.99.
CEO of The Jewellery Channel, Sri Burugapalli, commented on their latest 15% Off Sale: "We are continuing our efforts to add sparkle to the New Year with some fantastic offers from our diamond collection as well as on jewellery made with Swarovski zirconia. These superb discounts are also our way of helping customers beat the January Blues by treating themselves or their loved ones with something extra special that doesn't break the bank balance."
# # #