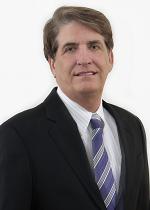 McKinney, TX (PRWEB) January 10, 2013
McKinney Magazine readers have voted again, and for the fourth year in a row they have recognized John Harman as the "Best Accountant" amongst the many accounting firms doing business in one of America's fastest growing cities. A great accomplishment very few businesses achieve, Harman, CPA PLLC looks to make it five years in a row. This McKinney CPA firm is offering additional services for 2013. John and his team will continue a concentrated focus on tax preparation and tax planning along with offering comprehensive financial planning services that will benefit clients even more.
John and his team of trusted advisers will continue to work with businesses, families, and individuals to ensure they maintain financial stability even with all the looming tax changes. Equally important, is the concern of making sure clients are protecting their businesses and families using various financial strategies including business consulting, insurance planning, estate planning, and wealth management.
Quoting John, "It's no longer just a matter of helping businesses and families plan and file their taxes. All the tax rules and regulations seem to constantly change, along with the health care mandates that are coming; demand the need for an advisory team approach. We help our clients replace uncertainty with certainty, and I feel we're poised to meet these changes."
As the economy continues its rollercoaster ride, Harman and his team realize that providing these much needed services is a priority for all clients. You only have to look at how much Harman CPA has grown over the last 4 years to understand why this McKinney tax planner has been voted the best, continually building such a large and loyal clientele. McKinney, like other cities in Collin County continues to see an ever expanding population and John is seeing many new clients coming from Allen, Frisco, Fairview, Prosper, and Anna, to name a few.
This knowledge is what drives John to make a difference, being on the cutting edge and anticipating these changes. So if you're wanting help filing your 1040, have QuickBooks questions, have issues with your corporate tax planning, or need business or estate planning protection, Harman CPA has the expertise and ability to provide the solutions you need. Don't forget to take advantage of their invaluable IRS audit protection service which will save you headaches, time, and money.
Harman, CPA PLLC is a full service tax preparation and tax planning firm offering financial advisory and consulting for the public and businesses, including insurance consulting and estate planning.
###