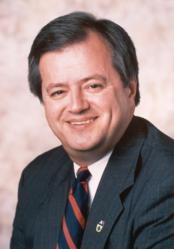 Our food drive was a small way to help get food to the people who need it, says Bob Frazee, CEO.
Westminster, MD (PRWEB) January 16, 2013
During and following the holiday season, many local charitable organizations work hard to replenish food supplies in order to help those in need. MidAtlantic Farm Credit took part in helping those organizations replenish their food supply by hosting their "Hungry to Help" food drive in December of 2012.
During the food drive, the lender's 17 offices collected over 1,600 canned goods and non-perishable food items from employees and community members, totaling over 1,300 pounds. This is enough to feed approximately thirty families of four for five days.
To encourage donations, prizes were awarded to employees and community members who participated. Community member, Cindy Clopper of Denton, MD was selected as the winner of a custom Farm Credit Longaberger basket filled with goodies. Sheri Fraley, settlement coordinator, in their Frederick, MD office topped the employee donations with 127 items. For her generosity, $50 is being donated to Sheri's charity of choice - Tabitha's Table, a church food pantry in Smithsburg, MD.
"The holidays are a busy time of year, but we are proud to support our local communities," says Bob Frazee, CEO of MidAtlantic Farm Credit. "As a lender who focuses on financing the people who grow our food, it is heart-breaking to think that it isn't available to everyone in our area. Our food drive was a small way to help get food to the people who need it," he adds.
For more information about the conclusion of the "Hungry to Help" food drive, visit MidAtlantic Farm Credit's website at mafc.com or follow them on Facebook and Twitter. Staff members are available at 888.339.3334 to answer any questions.
About MidAtlantic Farm Credit
MidAtlantic Farm Credit is an agricultural lending cooperative owned by its member‐borrowers. It provides farm loans for land, equipment, livestock and production; crop insurance; and rural home mortgages. The co‐op has over 10,500 members and approximately $2.2 billion in loans outstanding. MidAtlantic has branches serving Delaware, Maryland, Pennsylvania, Virginia and West Virginia. It is part of the national Farm Credit System, a network of financial cooperatives established in 1916 to provide a dependable source of credit to farmers and rural America.