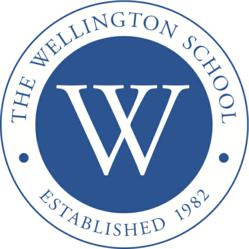 At Wellington we believe that the FIRST Tech Challenge empowers our students to think like engineers and scientists.
Columbus, Ohio (PRWEB) January 09, 2013
Robotics teams from four different states are headed to The Wellington School in Upper Arlington, OH to compete in the FIRST Tech Challenge on January 12. The competition is the only tournament of its kind in the area and serves as the Central Ohio Regional Qualifying Tournament where teams compete for a spot in the Ohio State Championship. The tournament is being organized and run by Wellington students and is open to the public. It runs from 9:30 a.m. to 7:00 p.m..
FIRST Tech Challenge is a widely accessible robotics program for grades 7 through 12 that promotes project-based learning. Using a proven formula that engages student interest in science, technology, engineering and math (STEM), FTC is one of the fastest-growing programs of its kind in the world. FIRST teams learn to engage business, engineering and science professionals, and working together, become a focal point of the community in which they live. Wellington's robotics teams were first started by students as an after school activity. Now the Upper School offers a full credit robotics course.
"At Wellington we believe that the FIRST Tech Challenge empowers our students to think like engineers and scientists," explains Rob Brisk, Wellington's Head of School. "The program integrates right into our classrooms with measurable results. On top of that, the kids love it. So it's certainly a program we embrace."
Students competing in this year's game, Ring It Up, will use a combination of motors, controllers, wireless communications, metal gears, and sensors, including infrared tracking (IR) and magnet seeking to program their robots to operate in both autonomous and driver-controlled modes on a field with a center rack. The object of the game is to score more points than an opponent by placing plastic rings onto pegs on a center rack. Teams will be challenged to detect special "weighted" rings to earn them bonus points. Ring It Up! matches will last two minutes and 30 seconds, and begin with a 30-second autonomous period followed by a two-minute driver-controlled period. The final 30 seconds of the driver-controlled period is the "end game," where each team can score bonus points by lifting up their Partner's robot off the game floor to a maximum height of 24 inches.
Approximately 260 students are participating in the tournament. The majority of the students are in high school and represent 26 teams from four states (OH, KY, WV, IN) and 22 high schools. Teams have been working since early September to design, build, program and run their robots to accomplish the Ring It Up! challenge. This is the second of three regional qualifying tournaments that will send their top teams to the state championship in Cincinnati on Feb. 16. Approximately 8 teams will advance.
Wellington's robotics team participated in the Ohio Northeast FIRST Tech challenge on January 5 and finished 10th in qualifying play. The team also won the PTC Design award for the best-designed robot and was the runner up for the best engineering notebook award. They move on to the Central Ohio qualifier on their home turf this Saturday.
About The Wellington School
The Wellington School is an independent, coeducational, preschool through grade 12, college-preparatory day school dedicated to preparing citizens who achieve, lead, and find fulfillment in a global community.
Visit http://www.wellington.org for more information.