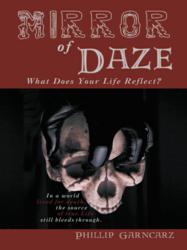 Through Scripture, God can help you become the faithful person you desire to be.
Green Bay, Wisc. (PRWEB) January 10, 2013
Pain and grief are found all over the world, and social issues continue to worsen. When is the time for humankind to stop, reflect on the past and move forward toward a brighter future?
In "Mirror of Daze," author Phillip Garncarz encourages self-reflection and addresses issues plaguing modern society. Using poetry, scripture and prose, his spiritual guide calls on readers to study the Bible and live by God's lessons in order to find truth and life meaning.
"We have long lived a life of tortured grief, and God is pleading that we heed to His call," Garncarz says. "Far from being an outdated book, the Bible has all the answers. Through Scripture, God can help you become the faithful person you desire to be."
Garncarz covers topics such as overcoming the bonds of religious tradition, pornography, greed and egotism, making the conscious choice to write about issues often shunned as unimportant or shied away from in society. His book draws from personal experiences and strife to bring to light life's difficult questions and explain how these questions can be answered through God.
"Mirror of Daze: What Does Your Life Reflect?"
By Phillip Garncarz
Paperback, $14.99
eBook: $3.99
ISBN: 978-1-4627-2246-4
Available at http://www.amazon.com and http://www.barnesandnoble.com.
About the author
Phillip Garncarz writes on religious topics and has drafted a collection of titles examining different aspects of Christianity and God's word. "Mirror of Daze" is his first published work. He is also a poet and an active witness in his faith.
# # #