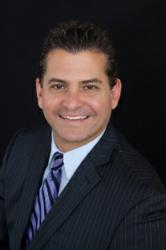 We put 110% effort into this case---the same effort that we put into all of our cases!
Los Angeles, CA (PRWEB) January 08, 2013
Recently, a Wallin & Klarich client, charged with vehicular manslaughter, was returned his Commercial Truck Driver's License. The client was represented by experienced Wallin & Klarich defense attorney David E. Wohl.
"We put 110% effort into this case---the same effort that we put into all of our cases!" said Mr. Wohl.
According to the Department of Motor Vehicles Licensing Operations Division records, the client, who made a living as a commercial truck driver for many years, had his Commercial Truck Driver's License revoked after being involved in a motor vehicle accident that resulted in the death of a passenger in the other car. While driving his truck, the client collided with another car on the 710 freeway. The client was devastated after learning that the accident had caused the death of another passenger and that his license would be revoked, preventing him from continuing work. The DMV presumed the client was guilty of causing the accident, and subsequently the death of the other car passenger, because he had been driving his "big rig" truck at the time.
After the client sought the assistance of Wallin & Klarich, Mr. Wohl quickly set a hearing with the DMV to defend the client in the matter. Mr. Wohl also brought on board two highly respected accident reconstruction experts. At the DMV hearing, the experts explained that the client was not the legal cause of the motor vehicle accident and passenger's death. Instead, the expert testimony showed that an illegally parked state vehicle was the primary cause of the fatality. Following a lengthy DMV hearing, the suspension was set aside and the client was returned his Commercial Truck Drivers License.
"We are thrilled that our hardworking client can now continue to work and provide for his family," said Mr. Wohl.
# # #
At Wallin & Klarich, we never lose sight of our law firm's fundamental commitment to do all we can to help people who are facing legal problems. We believe that every person is entitled to the highest quality legal defense when they are facing the loss of their freedom. Wallin & Klarich has over 30 years of experience helping clients facing all types of criminal and family law matters in Orange, Los Angeles, Riverside, San Bernardino, San Diego and Ventura Counties.