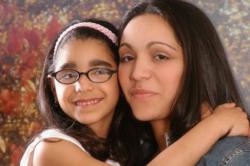 We are excited this new and improved Family-Centered Care Assessment tool will soon be widely available for general use. (Lynn Pedraza, Executive Director, Family Voices)
Albuquerque, NM (PRWEB) January 14, 2013
Families from almost every state have already responded, and now Family Voices is seeking additional families of color and/or Hispanic heritage who read English to complete this test version of the survey.
Reviews of the assessment tool will identify which questions work best to measure family-centered care, and what adjustments may be needed. The result will be a shorter, more powerful questionnaire that can be used to measure how effectively family-centered care is being implemented in particular health care situations. The final version of the assessment tool will be translated into Spanish as well as other languages. However, since the tool is currently in pilot form, it has not yet been translated.
The questionnaire takes about 15 – 20 minutes to complete and can be found at: http://www.surveymonkey.com/s/FCCA-F-1a.
Family-Centered Care is defined by the National Center for Family Professional Partnerships as "assuring the health and well-being of children and their families through a respectful family-professional partnership. Family-Centered Care honors the strengths, cultures, traditions, and expertise that everyone brings to this relationship. Family-Centered Care is the standard of practice which results in high quality services."
In the recently released draft of its 10-Year Strategic Plan, the U.S. Government Department of Health and Human Services' Division of Services for Children with Special Health Care Needs (part of Health Resources and Services Administration's Maternal and Child Health Bureau) identified family-centered care as "a cornerstone of quality services for children with special health care needs."
It went on to explain that, "The Division has already begun to partner with families in a national movement to establish the centrality of the family voice at all levels of decision-making and leadership."
National Family Voices is working to identify standards of family-centered care for all providers. As part of this process, the organization is carrying out this reliability test of a Family-Centered Care Assessment for Families (FCCA) questionnaire which allows families to evaluate the quality of the family-centered care they receive from their health care providers.
Family Voices Executive Director Lynn Pedraza said:
"We are excited this new and improved tool will soon be widely available for general use. It's critical to be able to measure the quality of family-centered care in a particular situation in order to know how it could possibly be better. So, by championing this assessment, Family Voices is taking a lead in improving health care for children around the United States."
For more information about the Family-Centered Care Assessment Took, please contact Clarissa Hoover, choover(at)familyvoices(dot)org, or (888)835-5669 x6.
For more information about Family Voices please visit http://www.familyvoices.org, or contact Family Voices Director of Communications and Strategic Initiatives, Melanie Rubin, mrubin(at)familyvoices(dot)org or call 505-872-4774.