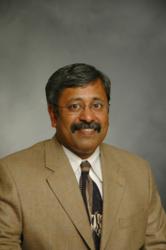 "These hospitals offer outstanding heart care and were selected based on clinical accolades, recognition for quality care and contributions to the field of cardiology and cardiovascular surgery," Becker's Hospital Review editorial team.
Pittsburgh, PA (PRWEB) January 08, 2013
In yet another independent report identifying the country's most advanced and successful centers for the treatment of cardiovascular disease, the Cardiovascular Institute at Allegheny General Hospital (AGH) once again stands out as the Pittsburgh region's preeminent heart care program. Becker's Hospital Review, a national online healthcare publication, has named AGH to its exclusive 2013 list of "100 Hospitals with Great Heart Programs."
AGH is the only Pittsburgh hospital and one of just 10 in the state of Pennsylvania to be recognized by Becker's as a leading cardiovascular disease referral center. The hospital also was recently lauded by Thomson Reuters as one of the nation's Top 50 cardiac programs and is one of the region's only medical centers to be similarly ranked by U.S. News and World Report.
Among the other distinguished hospitals praised by Becker's in its latest report include the Cleveland Clinic, Johns Hopkins, Cedars Sinai, Stanford, the Mayo Clinic, Massachusetts General, Brigham and Women's and Duke University.
"These hospitals offer outstanding heart care and were selected based on clinical accolades, recognition for quality care and contributions to the field of cardiology and cardiovascular surgery," according to the Becker's Hospital Review editorial team. "They have been set apart for excellence in heart care and research by reputable healthcare rating resources, including U.S. News & World Report, HealthGrades, Thomson Reuters and the American Nurses Credentialing Center."
As the flagship academic medical center of the West Penn Allegheny Health System, AGH's Cardiovascular Institute offers comprehensive, state-of-the-art care for the complete spectrum of cardiovascular disease.
Led by Medical Director Srinivas Murali, MD, and Surgical Director, George Magovern, MD, the Institute's nationally recognized medical staff includes specialists in general and interventional cardiology, electrophysiology, advanced cardiovascular diagnostic imaging – including cardiovascular MRI, coronary CT and 3-D echocardiography - women's heart care, heart failure and pulmonary hypertension, heart transplantation and mechanical circulatory support, vascular surgery and wound care, thoracic surgery, heart valve disease and coronary artery bypass surgery.
The hospital has broad experience in the treatment of complex cardiovascular conditions and its highly- advanced capabilities provide patients with access to cutting edge therapies, including many that are being explored only in groundbreaking clinical trials. Over the past 18 months alone, AGH physicians were the first in the Pittsburgh region to offer patients a number of pioneering treatments for heart disease, including:

Implantation of the new Syncardia total artificial heart as a bridge to heart transplantation for patients with end stage heart failure.
Hybrid convergent procedure for patients with persistent atrial fibrillation, an approach that combines the ablation techniques of electrophysiologists and cardiovascular surgeons in a single, minimally invasive therapy.
Pulmonary thromboendarterectomy (PTE) to remove life-threatening blood clots and scar tissue from the lungs of patients with chronic thromboembolic pulmonary hypertension.
Minimally Invasive Robotic Coronary Artery Bypass Surgery.
The AngelMed Guardian System, an investigational, implantable early heart attack warning system for high risk patients.
Vagus nerve stimulation, an investigational therapy designed to relieve the symptoms of heart failure and slow disease progression
"The Cardiovascular Institute at AGH is blessed with an outstanding team of talented and dedicated healthcare professionals who take great pride in their ability to offer hope to even the most critically ill cardiovascular disease patients. This hospital has a long and celebrated history as one of the nation's pioneering heart care programs and it's extremely gratifying to be acknowledged once more - and along-side so many of the country's preeminent medical centers - for the quality and sophistication of the services we offer," said Dr. Murali.