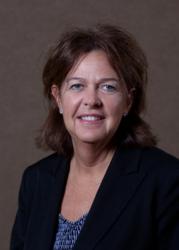 Sherri is an exceptional leader who is dedicated to her residents
Marton, NJ (PRWEB) January 09, 2013
The Michaels Organization is pleased to announce the promotion of Sherri Farris to Vice President of Michaels Management Services (MMS). MMS is the full-service Accredited Management Organization (AMO) that serves Michaels' military housing portfolio.
As Vice President, Farris will work directly for Senior Vice President Heather Plummer, assisting in the oversight of the five Army bases and two Air Force Bases in the Michaels Management Services portfolio.
"Michaels Management Services is committed to providing the best community management and community outreach to our military members and their families," said Ron Hansen, President of Michaels Management Services. "Sherri has done an exceptional job in every task we have given her. Her energy and experience make her a perfect choice for promotion. Sherri is an exceptional leader, who is dedicated to her residents and staff."
Farris brings over 20 years of property management experience to her new position. Most recently, she has served as Community Director for Ft. Leavenworth, where she is credited with reaching record occupancy of 97%, and where she has been instrumental in coordinating strategic programs when renovating and/or constructing new homes.
Last month, Ft. Leavenworth was named the Army's "Outstanding Project of the Year for 2012," by the Professional Housing Management Association.
Ms. Farris is a candidate for the Certified Professional Manager (CPM) designation, and holds both the Certified Apartment Manager, Accredited Resident Manager designations. She joined The Michaels Organization in 2008.
About Michaels Management Services
Michaels Management Services is part of The Michaels Organization, a family of eight integrated but independent companies dedicated to excellence in affordable, mixed-income, military, and student housing. Currently, Michaels Management Services offers industry-leading property management and family support services at five U.S. Army Bases and two U.S. Air Force bases, serving nearly 30,000 residents.