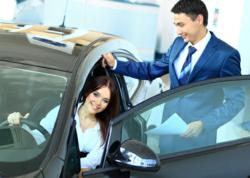 Encino, CA (PRWEB) January 08, 2013
InsureYes, a website dedicated to helping consumers find the best prices for different types of insurance by providing them with quotes from different carriers, is expanding the information that they are providing by releasing an inclusive car shopping guide that features information on new and used car shopping, weighing new car costs against old car repair costs, and automobile safety.
These guides are meant to point shoppers in the right direction. Rather than tell readers exactly what to do, this set of guides gives tips to applicable readers in order to help them make the best decisions.
Understanding that a car is both a big and an expensive, InsureYes hopes to simplify the car buying process by pointing out what important safety features to consider, how to buy from various types of sellers, and when to buy a car.
InsureYes is a website that provides insurance quotes from dozens of various carriers. Believing that options make for the best shopping experience, InsureYes gives potential customers those options. Working with a variety of companies and different types of insurance including auto, home, health, and life, InsureYes is a one stop shop for insurance.
InsureYes also features information about the things that they help customers insure, making the shopping experience more complete and leaving customers more informed.