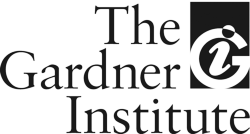 Southlake, TX (PRWEB) January 09, 2013
The Gardner Institute is promoting Brooke Simpson as the new Director of Business Development to lead and oversee the development and growth of profitable new business and to develop and maintain effective key agency relationships. She will be responsible for all aspects of managing and motivating the Business Development Team. This position will also ensure business growth through directing and managing business development activities to ensure these are delivered in accordance with the organizational strategy.
Some of Brooke's key responsibilities and accountabilities will be to contribute to the development and refinement of Company's vision and strategy and to support the overall process of management and corporate decision-making to ensure the organization maximizes its short, medium and long-term profitability. She will be the liaison with other executive heads on the implementation of the company's strategic and operational plans. She also plans to develop, review, and report on the business development division's strategy, ensuring the strategic objectives are well understood and executed by the team.
Brooke's management of the overall Business Development function includes impacting the profitability of the company through ensuring strategic and tactical management decisions and new business development results. She will ensure efficient and effective marketing, advertising and promotional planning through the Marketing Department. Finally, she will present a budget for board approval and prudently manage resources within those budgetary guidelines according to company policy and within ethical corporate governance guidelines.
Brooke brings to The Gardner Institute strong project and time management skills along with the knowledge of business and management principles. She has the experience and natural ability to be a leader and The Gardner Institute is excited that is taking on this new role.
About The Gardner Institute
The Gardner Institute is about Spiritual Coaching. They are about the evolution of the human spirit. They are a Coaching and Coach Training company based in Southlake, Texas. The company provides a variety of coaching services led by their hallmark, proprietary coaching program, Mindset for Success. Founded in 1995, the Gardner Institute maintains a cadre of coaches trained in coaching fundamentals and focused on your personal growth. Their Mindset for Success Coach Training Program, approved by the International Coach Federation (ICF) will place one on the path to your ICF credential in the fast emerging profession of Business Coaching. For more information on The Gardner Institute, contact Brooke Simpson at 817-233-6001 or brookesimpson(at)gardnerinstitute(dot)com.