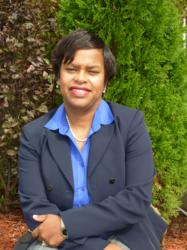 C2C's Motto: " To inspire excellence from visioning to execution." They accomplish it by helping companies translate vision into actionable objectives, strategies and measures.
(PRWEB) January 15, 2013
Born out of the efficiencies of multi-national consumer packaged goods and consumer electronics, but equally at home and practiced within younger smaller firms, Coast2Coast provides leadership and support to help businesses improve their efficiencies across process, people, and systems,as well as enable profitable growth.
C2C adds a social insight to balance the bottom line focus of business – and they practice what they preach. Each year C2C provides free consultancy to mission-based and non-profit organizations that would otherwise be unable to attain such support.
Similarly they conclude all projects with a no charge, 30 day Q&A period to enable clients to follow up on their work.
Though C2C is a young firm, their supporting team has over 80 years of experience helping translate visions into reality.
The ideal candidates that would benefit from C2C's services are non-profits, manufacturing companies, or sustainable businesses that are experiencing any of the following constraints:
Process inefficiencies which are curtailing profitable growth
Key Performance Indicators (KPI's) are trending in the wrong direction
Management Team is not aligned to shared vision to achieve desired results
There is clear evidence of a customer satisfaction problem
The company has been unable to align its' organization across clear Objectives, Goals, Strategies, and Measures
Ms. Gibson's successful track record with fortune 500 companies as well as turning around sustainable manufacturers, has benefitted C2C's current clientele and can also translate into successful engagements for future clients.