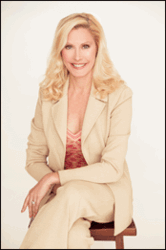 If you are single and truly ready to meet someone special this year, why not create some new dating resolutions?
New York, NY (PRWEB) January 10, 2013
This is the time of year for new beginnings. And for singles, it can be an ideal time to reevaluate one's love life. If this past year was a disappointment — dates resulting in nothing more than frustration and resentment — it could be one's approach.
"Many people approach dating like they're on a mission. They're in a hurry and on the hunt," says Christie Nightingale, Principal of Premier Match. "Unfortunately for many, their mission can fall off track and may need some reevaluation. For singles that are truly ready to meet someone special this year, why not create some new dating goals, take on a new perspective, and increase your chances for achieving love?"
Below, Nightingale provides a list of such goals that have proven successful for others and can be helpful this year in finding love.
1) Take responsibility for your lack of dates.
— One of the first steps singles must take is to cure the belief that the purpose of dating is to find a marriage partner. While this may often be the end result, singles must use dating as an opportunity to learn more about themselves. Date for the sake of dating and enjoy the process that unfolds.
2) Re-evaluate your type.
— Through time, people change and grow. A person's defined type may be stuck in a time period that may not be right for them now. It's important to explore all kinds of people. This will eliminate the mindset that there is only one type out there that is appropriate. So this year, do some experimenting and go out with different types of people. You might be surprised by who you now find attractive — inside and out.
3) Is your criteria list really your history list?
— Singles often create long laundry lists of criteria that must be met when searching for a mate. The list is often developed through bad dating experiences. Evaluate this list and see if certain types are being dismissed altogether because of one or two bad experiences. Try not to prejudge or discriminate. For example, if you dated someone in the past that had a child and it was a disaster, this does not mean the entire universe of singles who have children will result in the same dating demise. Remain open!
4) Stop texting so much and pick up the phone and make human contact.
— It is quite convenient to text someone rather than communicate with them directly by phone. Unfortunately, this often creates a lot of "communication disconnect." By keeping the conversations more personal, frivolous arguments will have less potential to ignite. Often times certain texts or emails can send the wrong message because they lack inflection and may be misinterpreted.
5) Make it a point to go out with someone twice, regardless of your doubtful feelings.
— It's important for singles to go out with someone more than once, even if initially there isn't much of a spark. It has been proven that 80 percent of those who do nudge themselves and go out with someone twice or even a third time, often end up dating that person seriously. In many cases, marriage may be a result. Think about it.
ABOUT CHRISTIE
For nearly 20 years, Christie Nightingale had been an "informal matchmaker," introducing friends to one another which often lead to successful relationships and marriages. Thus in 2000, she founded Premier Match, LLC in New York City.
Since then, she has built a strong alliance network with other independent matchmakers that are located in strategic parts of the United States (Mid-West, West Coast) and abroad (UK, Western Europe) in order to expand the level of services provided and grow her database to now include well over 10,000 members. Nightingale diligently works in the day to day operations of the service and oversees a staff of six full time employees. She proudly states that through her efforts and those of her employees, they are responsible for hundreds of marriages and thousands of relationships.
Nightingale has been interviewed as a relationship expert for stories on love and dating by such news outlets as The New York Times, The Wall Street Journal, USA Today, Good Morning America, ABC-TV's 20/20, Bloomberg, NPR, Cosmopolitan and Esquire to name a few.