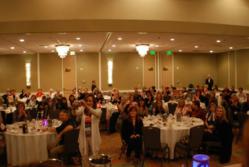 SPCP Conventions are the most comprehensive, dependable and educational opportunities provided in this industry, bar none worldwide!
Des Plaines, IL (PRWEB) January 09, 2013
The Society of Permanent Cosmetics Professionals (SPCP) hosts the annual Spring Convention and Trade Show in Las Vegas, Nevada on March 9-11, 2013 at the Flamingo Hotel, Las Vegas. The SPCP once again offers an outstanding lineup of speakers and topics including industry stars that will be presenting tips for procedures, marketing, and advice for perfecting color retention. Several of the presenters will provide SPCP Style Live Video demonstrations of permanent cosmetic procedures. At attendee request, the SPCP is organizing the very popular Round Table Discussion Forums as a highlight to this event.
As is standard at the SPCP conventions, Train the Trainer will precede the main event on Wednesday, March 6, and Thursday, March 7, 2013 and the Bloodborne Pathogens Class is offered on Friday, March 8, 2013. The SPCP is proud to present the specialty class, Introduction to Lightening & Pigment Removal, also on Friday. Attendees will have an opportunity to support industry suppliers during the Vendor Appreciation Day. Vendors will offer presentations throughout the day and attendees will have the chance to learn more about the supplies available. Many vendors offer special convention pricing for attendees, so this will be a perfect opportunity to purchase products and support the fabulous vendors.
Las Vegas remains a favorite location for SPCP conventions. Once again, the SPCP returns to the newly renovated and restored Flamingo Las Vegas. The recent remodel promises to offer state of the art luxury and the grandeur of a by-gone era. The Las Vegas Glitz and Glamour is ideal for the Annual SPCP Style Networking Reception. The theme colors for the reception are black, flamingo pink, and silver. Pack your sequins, diamonds, tiaras and such, and be prepared to enjoy your Saturday night reception like a superstar.
By popular demand, the SPCP is presenting an esteemed industry veteran who will offer tips for permanent eyebrows as well as providing a video demonstration of her technique. The presenter from England will offer a European perspective and procedure options that work for her and her team. The speaker line-up is incredible and includes many international words of wisdom. A well- known and popular industry colleague, motivational speaker, and marketing guru will offer tips for marketing and social media. The SPCP is pleased to provide a physician to offer knowledge and tips from a physician's point of view, drug reactions, interactions, and contraindications to permanent cosmetics. There are many more topics and colleagues offering wisdom for the permanent cosmetic artist. The program lineup is exciting and offers refreshing information for the industry. Members can register in advance for the SPCP certification examination; the CPCP exam is Saturday, March 9, 2013.
The Flamingo Las Vegas is located at the heart of the Las Vegas Strip since they started rolling dice in 1946. This self-contained casino and resort offers everything an adventurous vacationer could want; including a Wildlife Habitat and a 15-acre Caribbean-style water playground. Set on the famous four corners of Las Vegas Boulevard and Flamingo Road, this hotel provides you with all the Las Vegas excitement with hospitality and service that is superior. The Flamingo is just steps away from the most popular hotels and shopping, and conveniently located near the Monorail, which provides easy access to the entire Strip. There are also a handful of dining options such as Margaritaville, Center Cut Steakhouse, Beach Club Bar & Grill, Hamada of Japan and many more!
Registration for the Convention does not include hotel reservations. A block of upgraded "GO" rooms is reserved at a special convention rate. They are available on a "first-come, first served" basis before February 11, 2013. Please support this event by only booking rooms at the host hotel.
Come be a part of this exceptional opportunity to stay on top of this rapidly growing industry with continuing education on March 9-11 and to take in all the excitement this city has to offer!
Convention Dates: March 9-11, 2013
The Flamingo Las Vegas
3555 Las Vegas Blvd South
Las Vegas, NV 89109
Rooms available under the SPCP room block (SFSPC3).
Reservations: 888-373-9855 or 702-733-3111
http://www.totalrewards.com/hotel-reservations?propCode=FLV&groupCode=SFSPC3
For complete details and registration information visit: http://www.spcp.org/conventi.htm
About The Society of Permanent Cosmetic Professionals.
The Society of Permanent Cosmetic Professionals was founded in 1990 and is the largest nonprofit professional association in the United States and internationally for the permanent cosmetics industry, also known as permanent makeup. The SPCP is dedicated to promoting permanent makeup safety, excellence, and professional standards by providing education, certification, and industry guidelines.
If you would like more information about this topic, or to schedule an interview with Kate Ciampi, CPCP, please call the SPCP at 847-635-1330 or email spcp-admin(at)comcast(dot)net