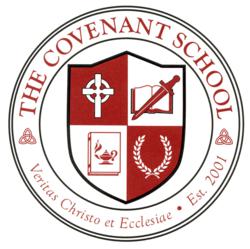 Nashville, Tenn. (PRWEB) January 09, 2013
Both Covenant school teams are hoping for victories in what is certain to be a great event for friends and families. Coaches and players are working hard to prepare for the Homecoming game, which will take place Friday January, 11. The girl's game is scheduled to begin at 4:00 p.m. with the boy's game shortly following at 5:15 p.m. Both games will be hosted at The Covenant School gym located on campus.
The girls' basketball team has yet to lose a game, winning five straight, and is looking to stay undefeated halfway through the season. As for the boys team, with continued encouragement from teammates, coaches and parents, they hope a win this Friday will help catapult them over the 2-2 mark. Coaches for the girls' team are Jon Zadick and Lisa Short. While the boys team is coached by David Marmolejo. All coaches have been extremely impressed with how quickly their players have developed over the past few weeks. Both games are sure to highlight the best in each player on all sides of the court.
As a special homecoming treat, Covenant School alumni will be recognized during a short break between the boys' and girls' games.
The basketball program at The Covenant School has been designed to help students grow in all aspects of their life personally, physically and spiritually. Athletics play a pivotal role in the Nashville Christian elementary school's mission to encourage students to value teamwork by working with others to achieve goals. With guidance from coaches and parents, students will learn valuable lessons about teamwork and healthy competition.
For more information about The Covenant School's athletics programs, their overall education mission and learning philosophy, please feel free to contact Assistant Head of School and Athletics Director, Taylor Clement at 615-467-2313.
The Covenant School is a private, Christian co-educational school serving Jr. Kindergarten through Sixth grades. Covenant is located in the Green Hills area of Nashville at 33 Burton Hills Boulevard.