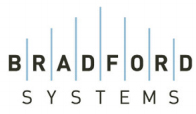 Bradford Systems has extensive experience and organizational strength in the storage industry and we can ensure continued success with their new sales territories," said Steve Ayoub, Spacesaver Business Manager
Fort Atkinson, WI (PRWEB) January 09, 2013
Bradford Systems, a leading supplier of Spacesaver® high-density mobile storage and shelving has acquired the Storage Division of the Peterson Group and will expand their sales territories into the Southern Illinois and Eastern Missouri markets. Peterson Group, a supplier of Spacesaver storage solutions since 1973, will continue to operate as an independent Furniture Dealer.
"The Peterson Group brings a highly skilled team to Bradford Systems", said Link Bradford, the President of Bradford Systems. "We are excited to be providing storage solutions into these new territories and we look forward to continued growth."
Bradford Systems will continue to represent Spacesaver's breadth of storage products such as: ActivRAC® mobilized storage, FrameWRX® shelving and StockBox™ RFID materials management system for healthcare providers.
"Bradford Systems has extensive experience and organizational strength in the storage industry and we can ensure continued success with their new territories," said Steve Ayoub, Spacesaver Business Manager. "We truly thank the Peterson Group for their outstanding commitment to Spacesaver and performance over the years."
About Spacesaver Corporation
Spacesaver Corporation is an industry leader of high-density mobile storage; secure storage, locker storage, cantilever shelving, and other shelving solutions. Spacesaver has a nationwide network of local authorized representatives, The Spacesaver Group, who sell and support their industry-leading, innovative storage solutions. Spacesaver's commitment to sustainable product design began with the foundation of the business in 1972 by Theodore W. Batterman. Increases in land, building and energy costs, enabled him to create a new industry with high-density mobile storage solutions. Celebrating 40 years of success in 2012, Spacesaver continues to produce storage and shelving solutions that are designed and manufactured to save space, time and resources for our customers while increasing efficiency, cost-savings and security. Spacesaver is a division of KI located in Green Bay, Wisconsin.
Bradford Systems was founded on January 1, 1968 as a manufacturers' representative working with the leading manufacturer of high quality commercial shelving, and distributing their products through contract furniture dealers in Illinois. Bradford recognized the potential of adding Spacesaver storage solutions to their product offering, therefore becoming one of the original seven manufacturers' representatives.
Since then, they have grown to represent a wide, carefully selected group of manufacturers, but their focus has remained the same as the day the company was founded; To be expert consultants providing the best solution, product, and customer service in the industry. Bradford Systems is located in Bensenville, Illinois. http://www.bradfordsystems.com