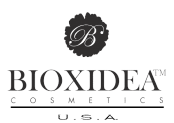 New York, NY (PRWEB) January 09, 2013
BioxideaUSA will be attending Kari Feinstein's Style Lounge at the W Hotel Hollywood, CA on January 10th & 11th from 12:00pm to 6:00pm. Anti-Aging specialists from Bioxidea Cosmetics will be available to provide hand treatments, anti-aging demonstrations and skincare tips to nominees, presenters, trendsetters, and celebrities.
After unprecedented success overseas Bioxidea Cosmetics is thrilled to bring Miracle 24, the world's most effective skin care product, to the U.S. The benefits of Miracle 24 are immediate, as the wearer's skin begins to look and feel younger from its very first application. After a short period of repeated use, its affects become simply astonishing.
While many people spend hundreds of dollars on spa facials every day, Miracle 24 provides an all-in-one anti-aging beauty regimen that provides healthier results than cosmetic injections or other invasive procedures. Bioxidea bio-cellulose technology is an easy-to-use advanced treatment that will dissolve fat, decrease lines, tighten, brighten and provide a better overall appearance in skin texture. Bioxidea currently offers treatments that rejuvenate the face, neck, hands, feet and breasts. In addition, Miracle 24 also has products specifically designed for men.
To learn more about Bioxidea's breakthrough in anti-aging cosmetics please visit http://www.Bioxideausa.com.