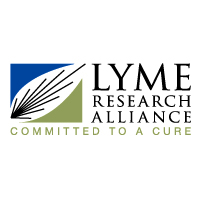 Their wisdom and enthusiasm...will hone LRA's abililty to accelerate innovation by leading-edge research teams...to bring about an end to Lyme disease"
Stamford, CT (PRWEB) January 09, 2013
Lyme Research Alliance, formerly Time for Lyme, (LRA), a Connecticut-based, national non-profit that funds cutting-edge research into Lyme and other tick-borne diseases, today announced the appointment of its expanded Scientific Advisory Board (SAB), and the formation of a Financial Review Sub-Committee of the SAB whose role will be to bridge the gap between the research community and the marketplace.
"Lyme Research Alliance is already the leading funder of Lyme disease research at the university level. This new injection of energy and talent into our SAB will equip LRA and our grantees to continue the remarkable rate of progress we have delivered during the past year," said Diane Blanchard, LRA's co-president. "Their wisdom and enthusiasm for our cause will hone LRA's ability to accelerate innovation by leading-edge research teams whose work promises to bring about an end to Lyme disease—sooner, not later."
Those appointed to the SAB are:
LUC MONTAGNIER, Ph.D. is the co-winner of the 2008 Nobel Prize for Physiology or Medicine and the co-discoverer of the human immunodeficiency virus (HIV). Dr. Montagnier is currently studying signature electromagnetic wave patterns made by bacteria and viruses in the plasma of patients stricken with degenerative diseases, including Lyme disease.
JUDITH MIKLOSSY, MD, Ph.D. is Director of the Alzheimer Research Center in Switzerland. Author of countless papers and reference works, she is an expert in spirochete microbiology and neuropathology. Dr. Miklossy serves on the boards of several international Lyme disease foundations.
MARK J. SOLOSKI, Ph.D. is Professor of Medicine at Johns Hopkins University School of Medicine. Dr. Soloski is an expert basic immunologist with an interest in the host immune response to bacterial infection and how this response sets the stage for post-infectious chronic inflammatory disease.
RICHARD S. OSTFELD, Ph.D. is Senior Scientist and Disease Ecologist at the Cary Institute of Ecosystem Studies, where he researches population and community dynamics of vertebrates and their impact on disease risk. He is an adjunct professor at the University of Connecticut and Rutgers University.
ALLISON K. DELONG, MS joins LRA from Brown University, RI where she is a biostatistician at the Center for Statistical Sciences in the Department of Public Health. With a MS degree in Applied Mathematics and Statistics, she is certified as a professional statistician by the American Statistical Association.
The new SAB provides advice on overall research strategy and works with LRA's Chief Scientific Officer, Harriet Kotsoris, M.D., to direct LRA's grant funds into programs judged to have exceptional prospects of delivering measurable advances. Within the SAB a Grant Review Committee will review and make recommendations on individual grant applications. The Committee conforms to the National Institutes of Health process, utilizing double-blind peer review.
Announced at the same time, LRA's Financial Review Sub-Committee is composed of business leaders with extensive strategic, operational and senior management experience. Initial members of this Sub-Committee are:
ROBERT KOBRE, CPA, MBA is Managing Director at Credit Suisse where he specializes in IPOs, leveraged loans, high yield bonds and M&A for equity clients. He has over 20 years of financial industry experience and advises clients in health care and numerous other industries. Kobre has advised LRA extensively during the past five years on research objectives, protocols and grant-making strategy.
BRIAN SCANLAN is President of Mount Hope Capital, a family office based in Greenwich, CT. Scanlan is the founder of Caminus Corporation (formerly ZaiNet Software, Inc), a NASDAQ-listed energy software company based in New York.
"At a time when LRA-funded researchers are delivering ground-breaking advances, we are fortunate to have such powerhouses serving as the catalyst for transitioning successful development projects into product candidates for the biotech community," said Peter Wild, LRA's executive director. "Their collective wisdom offers another compelling reason for our donors' confidence in LRA's potential to shepherd promising new treatments through the long development process from laboratory to clinic."
About Lyme Research Alliance
Lyme Research Alliance, formerly known as Time for Lyme, is the leading funding organization for cutting-edge research into the prevention, diagnosis and treatment of Lyme and other tick-borne diseases by universities and major medical institutions around the country.
Since founding in 1998 as the Greenwich Lyme Disease Task Force, Lyme Research Alliance (LRA) has raised over $5 million to combat Lyme and other tick-borne diseases. In 2007, LRA (then Time for Lyme) created a partnership with Columbia University Medical Center in New York City and the Lyme Disease Association to endow the nation's first Lyme and Tick-Borne Disease Research Center at Columbia. In addition to supporting work at the Columbia Center, LRA funds research teams at academic institutions across the country.
Note to Editors: Images available upon request.