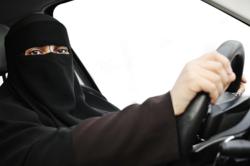 Women are having an impact, but there's been a backlash, says Linfield College Professor Dawn Nowacki.
McMINNVILLE, Ore. (PRWEB) January 09, 2013
Women throughout the developing world are assuming more leadership positions, and even some authoritarian regimes have made progress in terms of personal status laws, with more women having the right to divorce, win child custody lawsuits or own property.
"Women have made progress and they are having an impact," said Linfield College Professor Dawn Nowacki, "but there's been a backlash from men who say they are protecting traditional values."
In fast-developing countries like India, men are seeing such rapid economic, political and social change they feel threatened, Nowacki says. The transition toward political reform and economic modernization creates social instability as new winners and losers emerge.
"Many of the acts of violence are carried out by young men who feel marginalized and want to assert power and control in an effort to protect their identities as men," Nowacki said. "They do this by attacking women, who they see as responsible for the honor of their families. Women's power is symbolic of a world gone awry."
Throughout the world, but more recently visible in Afghanistan, India, Egypt and Pakistan, women are beaten, shot and kept out of schools and the labor force. They are circumcised and forced into child marriages. In many countries they can't travel without a male escort, obtain a divorce or own property. If women speak out, they are subject to "virginity tests" or worse, and rape cases have spiked in recent years.
"Countries where women lack basic human rights are some of the least stable in the world," Nowacki said, "and the U.S. recognizes that global economic and political problems abroad can't be solved unless women are able to exercise basic human rights.
"But the U.S. has to tread a careful line, said the Linfield College professor. "U.S. prestige has suffered since the invasion of Iraq, and our staunch support of Israel has hurt our relationships in the Middle East.
"If we are seen as pushing an agenda, such as basic rights for women, we can sometimes discredit that agenda," Nowacki said. "Direct efforts may not be as effective as quiet partnerships with non-governmental organizations, and financial support for intermediaries and groups on the ground. The U.S. is also a big player in terms of private funding, from churches, medical associations and charities that aid women and girls."
It helps that many leaders in the Middle East want to stay in the good graces of the international community to protect their stake in the global economy. There is pressure from international lending organizations and institutions such as the United Nations.
Since the adoption of the Universal Declaration of Human Rights at the end of World War II, human rights have been accepted as the norm in the international community, and women's rights have been part of that international conversation since the 1970s.
"Many women have found that overthrowing dictators has proven easier than defeating entrenched male dominance," Nowacki said.
Now they are staging protests and calling for human rights, especially in light of recent events. Some protest groups are small, and they are continually harassed.
"But in the face of governmental, social, legal, political and religious pressure, women are still out there, demanding their rights," Nowacki said. "They are heroic."
Nowacki teaches in the Department of Political Science at Linfield College in Oregon. The small college is dedicated exclusively to undergraduate education, offering degrees in the arts, sciences and professional programs. Linfield was named one of the nation's top picks for high school counselors across the U.S. and has been nationally praised for combining affordability and excellence.