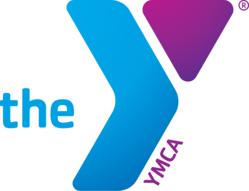 Charlotte, North Carolina (PRWEB) January 09, 2013
The YMCA of Greater Charlotte and the City of Charlotte MLK Holiday Planning Committee will honor the following Charlotte area community advocates at the 19th Annual Martin Luther King Jr. Prayer Breakfast on January 21, 2013.
The "Keepers of the Dream Honor Roll" Award is given to individuals who exemplify King's ideals through activities aimed at improving race relations, promoting equality and providing improved living conditions. The 2013 recipients include:

The Dr. Martin Luther King Jr. Celebration Medallion Award recognizes one individual who has worked hard to promote racial equality and social justice espoused by Dr. King. The 2013 recipient of the Mediallion Award is WBTV's Steve Crump.
During the event, the YMCA will also honor Alba and Ellen Cornish, recipients of the 2013 Legacy Award, and Teal Green, recipient MLK Youth Legacy Award. The Y will also recognize MLK Spirit Award winner Acosta Sales & Marketing.
Winners of the Charlotte-Mecklenburg Schools Martin Luther King Jr. Art & Essay Writing Contest will also be recognized.
In 2012, the Y and Planning Committee entered into a partnership to make the King Holiday an even bigger day of celebration for the community. Together, the committee and Y leaders moved the annual breakfast to the Crown Ballroom and expect the largest attendance ever at 1300 guests.
The keynote speaker for this year's breakfast is award-winning chef and bestselling author Chef Jeff Henderson. His remarkable story has earned Chef Jeff national attention on The Oprah Winfrey Show and Good Morning America, and on USA Today. At the breakfast, Chef Jeff will share how he turned his life around from having served nearly a decade in prison for drugs to becoming the executive chef at the renowned Café Bellagio and Caesar's Palace in Las Vegas.
Proceeds from the YMCA's Annual Martin Luther King Jr. Prayer Breakfast will provide life-transforming programs for children at the McCrorey Family YMCA and provide teens the opportunity to participate in the Y Achievers program. Founded in 1936 as an African-American YMCA in a segregated nation, the McCrorey YMCA provided opportunities for spiritual growth, learning and leadership development for the black community in Charlotte.
Doors open at 7:15 AM. The program begins at 8:00 AM and is expected to end at 9:30 AM. Tickets are on sale now at EZ-Tixx.com.
About the YMCA of Greater Charlotte
The Y is one of the nation's leading nonprofits strengthening communities through youth development, healthy living and social responsibility. The YMCA of Greater Charlotte, comprised of 19 membership locations and two resident camps, engages approximately 260,000 men, women and children – regardless of age, income or background – to nurture the potential of children and teens, improve the nation's health and well-being, and provide opportunities to give back and support neighbors. Deeply rooted in the community for 138 years, the YMCA of Greater Charlotte has the long-standing relationships and physical presence not just to promise, but to deliver, lasting personal and social change. http://www.ymcacharlotte.org