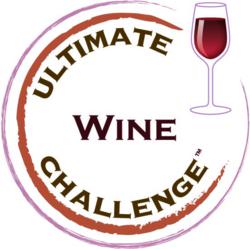 Entry Forms For Ultimate Wine Challenge are Available Now! Entry Deadline is May 17, 2013!
New York, NY (PRWEB) January 10, 2013
Ultimate Beverage Challenge® LLC (UBC), the company that has set the platinum standard for modern beverage alcohol competitions, announces that entry forms for its annual Ultimate Wine Challenge® (UWC) are available now. Led by UBC founder and Judging Chairman F. Paul Pacult, Ultimate Wine Challenge will take place at the state-of-the-art Astor Center in New York City on June 3-7, 2013. Entry forms are available for download at http://www.ultimate-beverage.com. Entry fee is $95.00 per wine, product and entry deadline is May 17, 2013.
Ultimate Wine Challenge is open to all wines from around the world. UWC also provides necessary paperwork for brands without a US importer.
Benefits: UWC offers many benefits for producers and consumers including:

All wines scored on the user-friendly 100-point scale.
Tasting notes provided for all entries scoring 85 points and higher.
"Great Value" acknowledgement for wines with good price to score ratios.
Judging: Wines are carefully flighted and presented under ideal tasting conditions so that their best qualities are showcased. All wines are tasted blind, in multiple rounds by panels of judges whose taste buds and wine acumen are unrivaled in the industry: Judges include Judging Co-Chairmen and UBC Directors F. Paul Pacult and Sean Ludford; Christy Canterbury (MW); Doug Frost (MW, MS); Lisa Granik (MW); Mary Gorman-McAdams (MW); Jack Robertiello; Jennifer Simonetti-Bryan (MW); Tara Q. Thomas and more.
Marketing: Brands are encouraged to use the Challenges' free and downloadable certificates, shelf talkers, award, accolade and score icons for use in promoting their brands.
ABOUT ULTIMATE BEVERAGE CHALLENGE
Ultimate Beverage Challenge (UBC) provides expert evaluation of wines and spirits for producers, importers and marketers through its two innovative annual competitions – Ultimate Spirits Challenge and Ultimate Wine Challenge. Based on exacting standards, expert judges and rigorous methodology, UBC raises the standards of spirits and wine evaluation and supplies ratings and accolades to help companies build their brands with buyers - both industry and consumer. UBC directors are F. Paul Pacult, Sue Woodley, Sean Ludford and David Talbot. Challenge results from 2010, 2011 and 2012 and event photos, videos and press coverage can be found at http://www.ultimate-beverage.com.
Ultimate Beverage Challenge inquiries: info(at)ultimate-beverage(dot)com, 1-347-878-6551
Facebook: http://www.facebook.com/UltimateBeverageChallenge
YouTube: youtube.com/user/ultimatebeverage